"Business Partner search for the Sports industry in Central Europe"



You are here »
Home Page
»
Industry Sectors
» Rhino's Energy GmbH
Rhino's Energy GmbH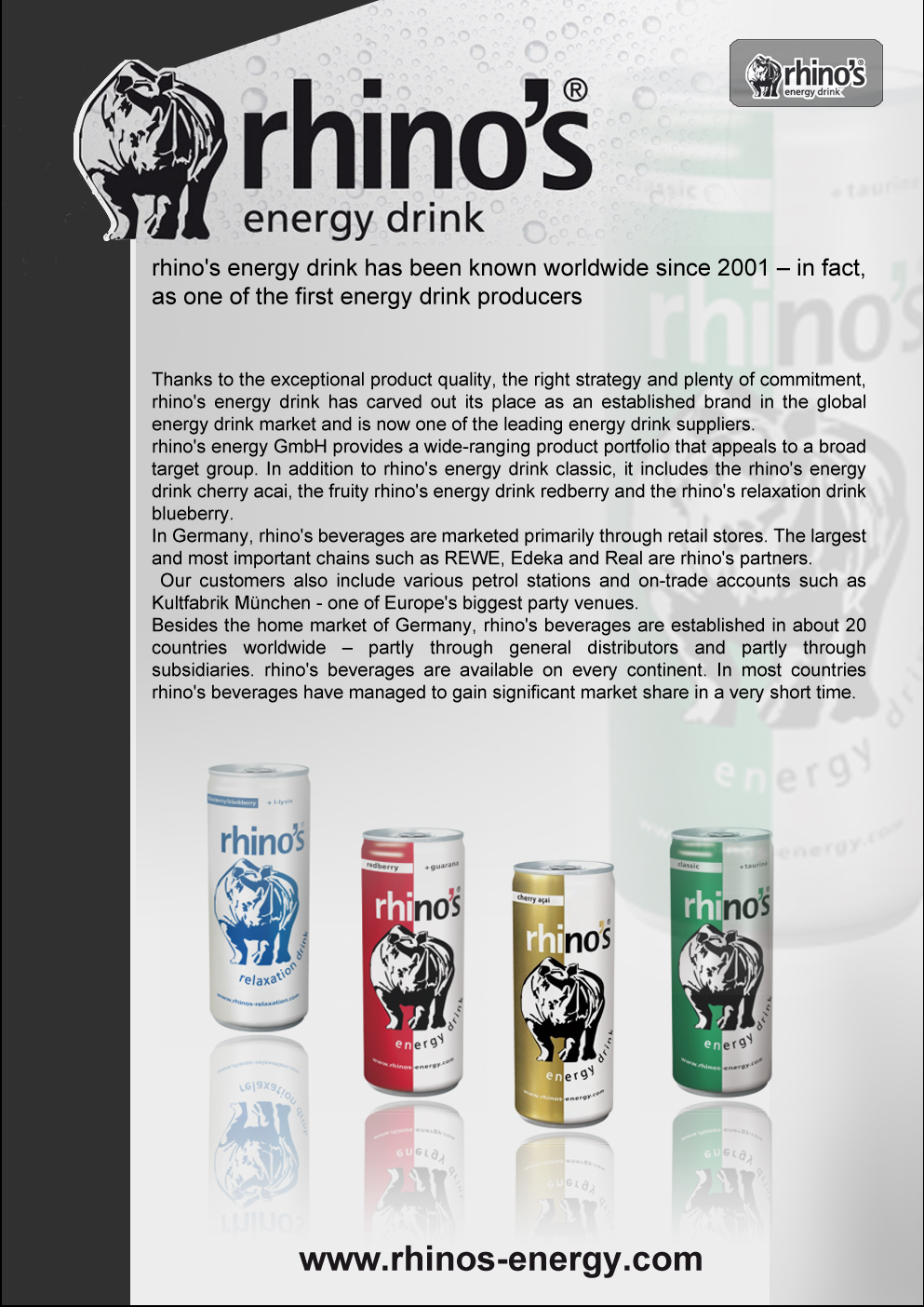 rhino has been one of the pioneers in Energy drink markets and has been highly regarded globally since 2001.
From the beginning rhino has always focused on top quality with this targeted strategy the Rhino brand is well respected in the sports, leisure energy market and therefore it is amongst the leaders in this sector.
rhino's energy GmbH has an extensive range of energy drinks that appeals to a range of users.In addition to rhino's original energy drink classic, it includes the rhino's energy drink cherry Acai, the fruity rhino's energy drink redberry and the rhino's relaxation drink blueberry.
In Germany and Central Eastern Europe rhino's route to market is mainly through distribution to retail stores. In Germany sells through retail chains such as REWE, Edeka and Real which are also some of rhino's partners in the Central European countries such as Poland. Rhino's energy drinks are also often available at petrol stations, major sports events and at large organized parties.
Currently Rhino's energy drinks are available in 20 countries in all the major continents with countries such as Austria, Poland, Czech, Hungary, Slovakia and Russia markets of particular strong growth for the rhino's brand.
Click here to register to get CeSports latest Business Report on doing business in Central Europe & for an overview on the Sporting Goods market in Central Europe.