"Business Partner search for the Sports industry in Central Europe"



You are here »
Home Page
»
Industry Sectors
» HEAD NV
HEAD NV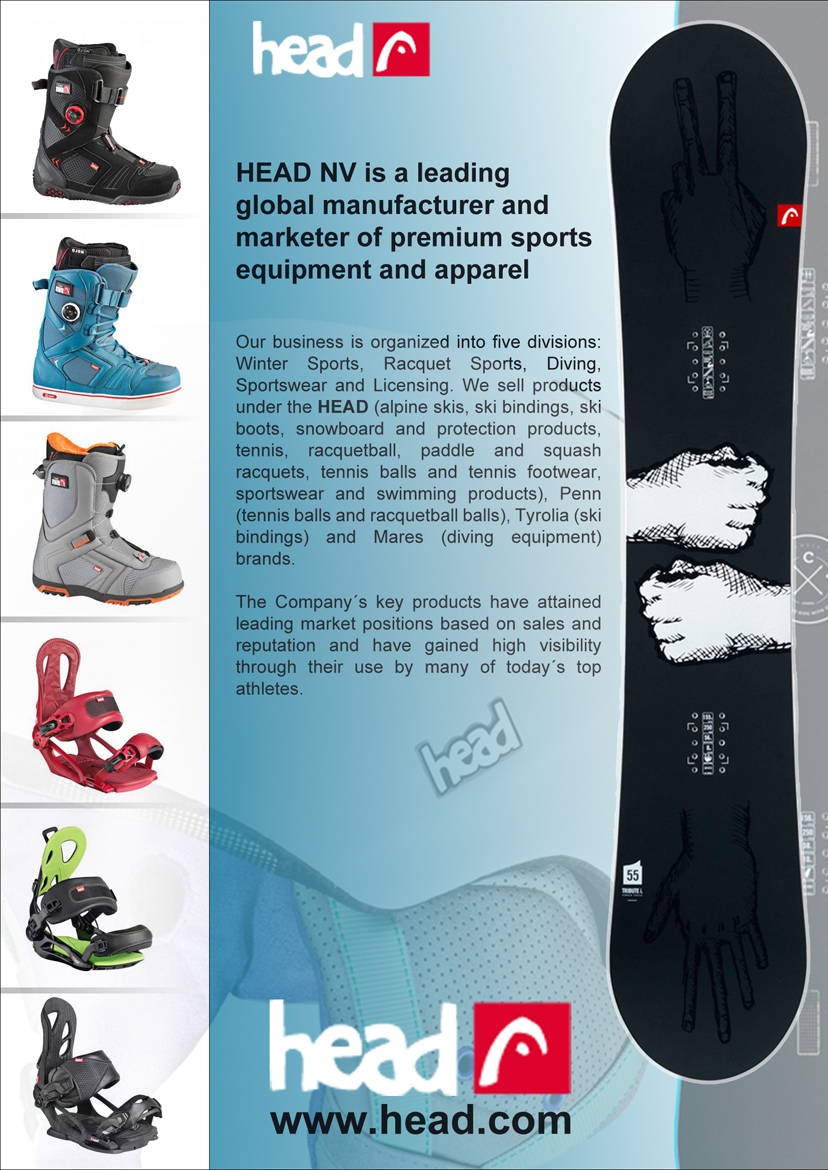 HEAD is a well known global sports brand manufacturing high quality sports equipment and sports apparel.
Head organizes its sports business into 5 different divisions: Winter Sports, Racquet Sports, Watersports, Sportswear and Premium Licensing.
Head sells its lines of sports products under 4 different brand-name:
Head: alpine skis, ski bindings, ski boots, snowboard and protection products, tennis, racquetball, paddle and squash racquets, tennis balls and tennis footwear, sportswear and swimming products.
Penn: tennis balls and racquetball balls
Tyrolia (ski bindings)
Mares (diving equipment) brands
Heads best selling products maintain a leading global market position for its high quality sportswear and equipment in terms of sales and the reputation of its performance. Many of Heads brands have achieved a high level of use amongst top global athletes.
Click here to register to get CeSports latest Business Report on doing business in Central Europe & for an overview on the Sporting Goods market in Central Europe.