"Business Partner search for the Sports industry in Central Europe"



You are here »
Home Page
»
Industry Sectors
» Bosch eBike Systems
Bosch eBike Systems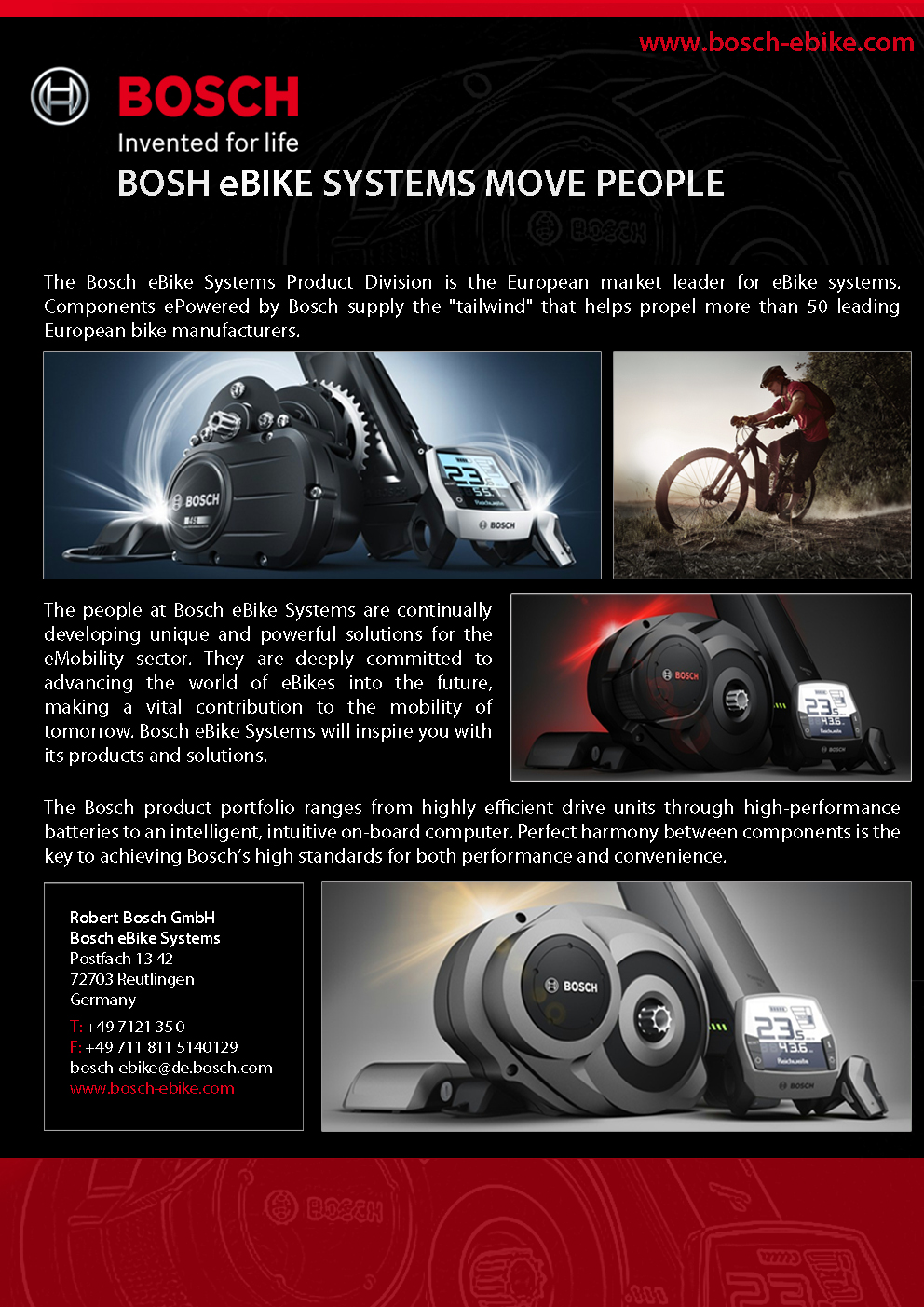 Bosch is the market leader for eBike solutions in Europe. Bosch ebike Systems Product Division supplies the systems and components to generate the power for more then 50 leading European bike manufacturers.
We at Bosch eBike Systems believe that we should continually improve and innovate are distinctive yet powerful solutions for the eMobility sector. Bosch eBike solutions doesn't follow the eBike systems market but leads technology advancement in the emobility sector, making an important contribution to the popularity of this sector helping continue its rapid growth globally.
Bosch eBike Systems wide range of solutions will inspire and help drive the acceptance of the powered bike market. Bosch eBike supplies drive units, high-performance batteries, user friendly and intelligent intuitive on-board computer control systems.
Bosch delivers maximum synchronization between bike components whilst continuing Bosch excellent reputation for high standard and performance.
Click here to register to get CeSports latest Business Report on doing business in Central Europe & for an overview on the Sporting Goods market in Central Europe.