"Business Partner search for the Sports industry in Central Europe"



You are here »
Home Page
»
Industry Sectors
» GIANT
GIANT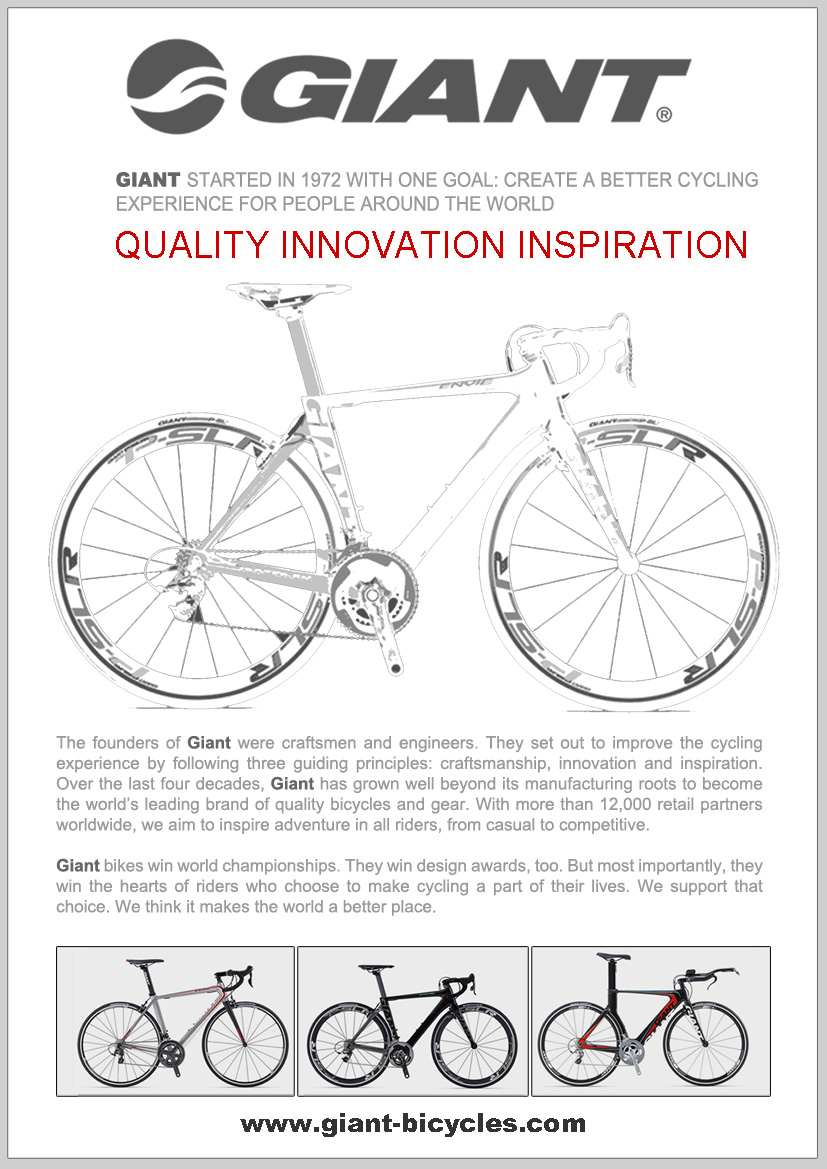 The proprietors of Giant were craftsmen and engineers. They recognized their strong points. To make cycling more enjoyable and accessible to people around the world, they did the things they understood best. They commence to improve the cycling experience by following 3 guiding principles: craftsmanship, innovation and inspiration.
It started out with lightweight aluminum frames. Giant's capability to manufacture high-quality bikes at an affordable price allowed more riders to experience cycling in a whole new way. Since that time, Giant has pioneered developments in both aluminum and composite engineering. We launched the 1st affordable carbon fiber bike, the Cadex 980 C, and also transformed high-performance road bikes with our Total Compact Road design. In mountain biking, Giant's Maestro Suspension developed a new level of performance for off-road riding and racing.
During the last 4 decades, Giant has continued to grow well beyond its manufacturing roots to become the world's leading brand of quality bicycles and gear. With more than 12 ,000 retail partners worldwide, we aim to inspire adventure in all riders, from casual to competitive.
Giant bikes win world championships. They win design awards, too. But most importantly, they win the hearts of riders who choose to make cycling a part of their life. We support that choice. We think it makes the world a better place .
Click here to register to get CeSports latest Business Report on doing business in Central Europe & for an overview on the Sporting Goods market in Central Europe.