"Business Partner search for the Sports industry in Central Europe"



You are here »
Home Page
»
Industry Sectors
» Johnson Health Tech
Johnson Health Tech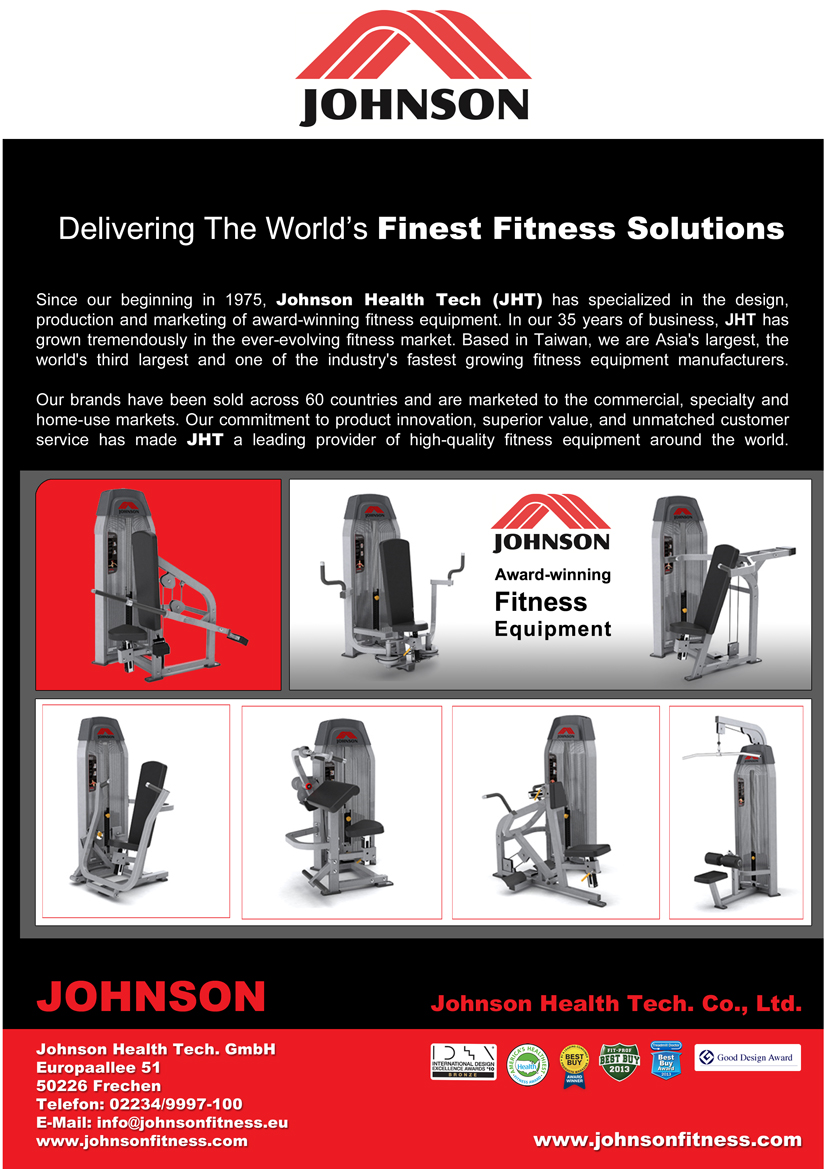 Taiwan's leading Fitness brand Johnson Health Tech (JHT) started its business in 1975 from that date it has specialized in the design , production and marketing of award-winning fitness equipment . In our 39 years of business , JHT has grown greatly in the ever-evolving health and fitness market . Based in Taiwan , we are Asia's largest , the world's 3rd largest and one of the industry's fastest growing fitness equipment manufacturers . Johnson Health Tech is a flag waver for the reputation of Taiwan health and fitness and sporting goods industry .
Our brands are sold across 60 countries and are marketed to the commercial , specialty and home-use markets . Our commitment to product innovation , outstanding value , and exceptional customer support has made JHT a leading supplier of high-quality fitness equipment around the world . We are always looking for new distributors , agents or resellers especially in the growing Fitness and sports markets such as Russia and Central Eastern Europe . We welcome your contact if you are interested to work with us as a partner in your CE country .
Click here to register to get CeSports latest Business Report on doing business in Central Europe & for an overview on the Sporting Goods market in Central Europe.