"Business Partner search for the Sports industry in Central Europe"



You are here »
Home Page
»
Industry Sectors
» Technogym SpA
Technogym SpA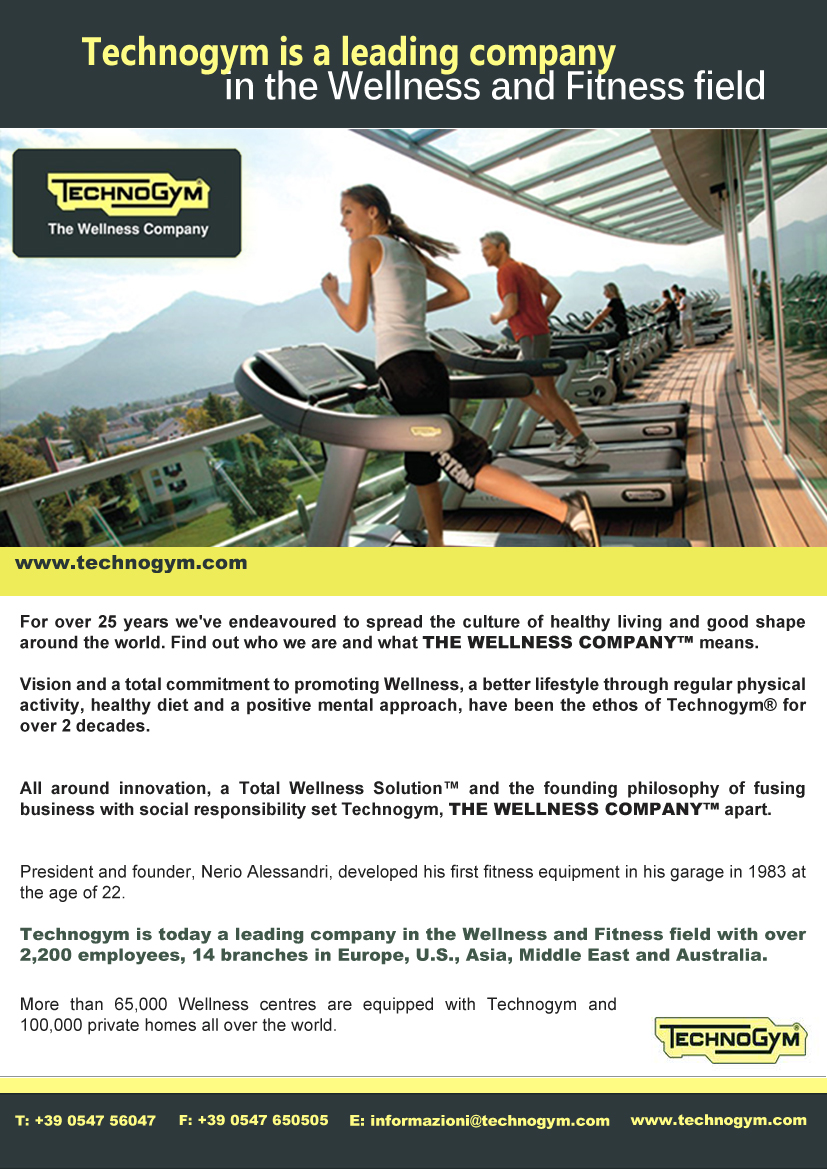 Technogym is a market leading provide of rehabilitation and fitness equipment. Started in 1983 by President and founder, Nerio Alessandri at the age of 22 in his garage in Italy it has grown now to be a well respected global exercise equipment brand. Vision and a total commitment to promoting Wellness, a better lifestyle through regular physical activity, healthy diet and a positive mental approach, have been the ethos of Technogym® for over 2 decades. All around innovation, a Total Wellness Solution™ and the founding philosophy of fusing business with social responsibility set Technogym, THE WELLNESS COMPANY™ apart.
Technogym now employs over 2,200 people with 14 different oversea branches in Europe, U.S, Asia, Middle East and Australia. Over 65 thousand Wellness centres are equipped with Technogym fitness equipment and our solutions can be found in over 100,000 private homes all over the world.
Physical activity is important to us all known what age or level of health and fitness we are. Technogym can provide complete fitness and rehabilitation equipment to the Russian and Central Eastern Europe market.
Click here to register to get CeSports latest Business Report on doing business in Central Europe & for an overview on the Sporting Goods market in Central Europe.