"Business Partner search for the Sports industry in Central Europe"



You are here »
Home Page
»
News
»
% of CE Distributors who will Attend Euro Bike
% of CE Distributors who will Attend Euro Bike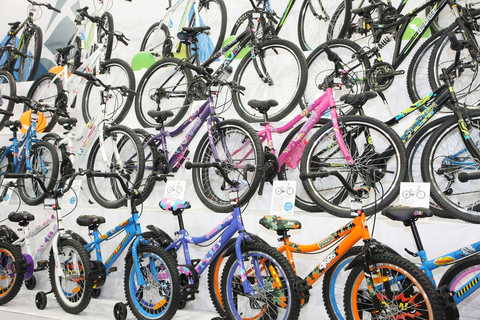 2017-08-11 source own
In the latest survey by Cesport of the Bicycle industry in Central Europe (CE) and Central and Eastern Europe (CEE) out of 2400 Bike, Bike components, bike accessories and bikewear distributors and agents surveyed in CE and CEE 55.9 % of key decision makers at these local distribution partners stated that at least one executive would be going to Euro Bike 17. Outside of Germany the country in CE/CEE which indicated the most likelihood to visit the trade show was Czech with 67.7% of important decision makers stating they are booked to attend, this was followed by 61.2 % of Poland's leading distributors and agents who would visit Euro Bike 17, this was a slight decrease of just over 2.0% overall from a similar survey taken by CeSport in 2016. The breakdown by the leading 12 CE/CEE counties with key decision makers who would attend was;
Germany 82.7%
Czech 67.7 %
Poland 61.2%
Switzerland 60.9%
Austria 58.1%
Hungary 54.3%
Slovakia 52.5%
Slovenia 48.8%
Croatia 48.1%
Romania 37.3%
Bulgaria 35.3%
Russia 32.9%




Click here to register to get CeSports latest Business Report on doing business in Central Europe & for an overview on the Sporting Goods market in Central Europe.