"Business Partner search for the Sports industry in Central Europe"



You are here »
Home Page
»
News
»
€60 million investment for Polish ski resort
€60 million investment for Polish ski resort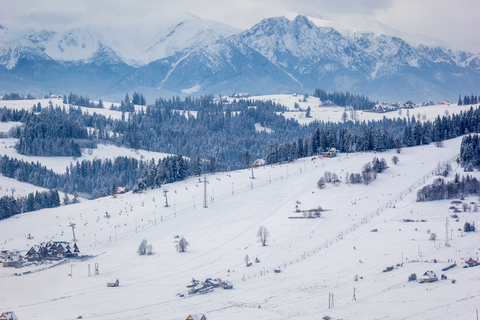 2017-02-27 source own
Located in the Beskid Slaski mountains in the south of Poland, the Szczyrkowski Osrodek Narciarski ski resort is set to be boosted by a €60 million investment from Slovak company Tatry Mountain Resorts.

In the first section of investment in the winter, around half of this amount will go to the resort with 21km of slopes. Over time, the investment will be used on a new cable car, a ski piste that will connect this resort to another, and two chairlifts. Furthermore, the investment will also go towards a retention pond for water and a new snowmaking system. Then, the second half of the investment will see another cable car and two more chairlifts.

After completion, 22km of ski pistes will be available for visitors and over 80% of this will be covered with snowmaking. Once it has been connected to the neighbouring resort, visitors will have access to 40km of slopes. In terms of transport capacity, this will increase somewhat to 18,200 people each hour.

According to the investor, the first phase of the investment alone will increase the amount of skiers by more than three time compared to the 14/15 winter season - 500,000 people per year.
Click here to register to get CeSports latest Business Report on doing business in Central Europe & for an overview on the Sporting Goods market in Central Europe.