"Business Partner search for the Sports industry in Central Europe"



You are here »
Home Page
»
News
»
2030 Winter Olympics on the radar for Polish ski resorts
2030 Winter Olympics on the radar for Polish ski resorts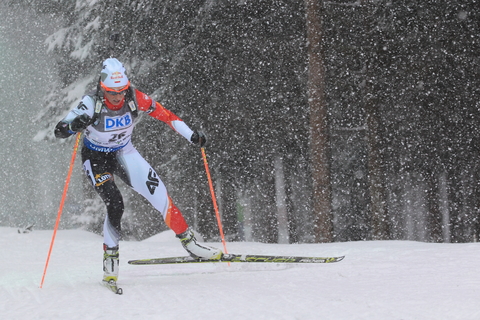 2017-01-31 source own
Along with their Czech counterparts, both Karpacz and Szklarska Poreba in Poland have expressed an interest in hosting the 2030 Winter Olympics according to a local source. With the plan that has been devised, eleven venues would be included split between the Czech Republic and Poland.

In Poland, the following would be involved; Wroclaw, Szklarska Poreba, Szczyrk, Karpacz, and Jelena Gora. For the Czech Republic, it would see Prague, Harrachov, Mala Upa, Liberec, Spindleruv Mlyn, and Pec Pod Snezkou all play host to events. To continue the shared responsibilities, the opening ceremony would go to Wroclaw whilst Prague would be awarded the closing ceremony.

In the plan, cross-country skiing, Nordic, and biathlon would all take place in Poland along with bobsleigh, luge, ski cross, and snowboarding. Perhaps a sign of the times, it was Facebook who broke the news after the Szklarska Poreba mayor posted the plan for 2030. According to Tomasz Stanek of Karpacz town hall, there was a long debate that took place when compiling the plan until the decision was made to finally go ahead. In a release, Stanek said "We want to see some of the world's greatest athletes come to the Karkonosze mountains in 13 years."

Stretching right across the Northern region of Czech Republic and south west Poland, the Karkonosze is a vast mountain range. With no previous experience for either country, the bid offers an exciting prospect for the locals. However, it isn't the first time that a plan has been devised after Wroclaw entered the initial race for the 2022 Winter Olympic Games. Eventually, the plan fell through though after a referendum saw the locals vote against.

In terms of future events, Pyeongchang has already been selected for the next Winter Olympic Games in South Korea. For the Games after this, in 2022, Beijing has been lined up but 2026 is still up for grabs with a decision expected in 2019. With this in mind, both Poland and the Czech Republic still have a few years to perfect their plan for 2030 with the decision year most likely to be 2023.

Image Provided by;

© Lukyslukys | Dreamstime.com - Krystyn Guzik - Biathlon Photo
Click here to register to get CeSports latest Business Report on doing business in Central Europe & for an overview on the Sporting Goods market in Central Europe.