"Business Partner search for the Sports industry in Central Europe"



You are here »
Home Page
»
News
»
7 new stores for Hervis in Croatia
7 new stores for Hervis in Croatia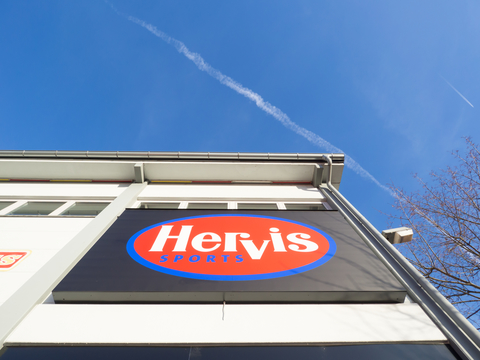 2017-02-09 source own
Within the past few years, there has been significant growth for the sports equipment market in Croatia and this has led to an increase in revenue and market position for Hervis. As a result, their sales figures hit nearly €25 million last year alone leading to a healthy profit. Even though the competition is growing, income for the company is growing with their 13 stores and 250 employees. Thanks to this improvement, Hervis are now set to open seven new stores.

Within the industry, Croatia currently has a high sporting goods per head ratio and has even pulled ahead of the UK, Germany, and France in recent times. Of course, some of this has been down to Hervis but there has also been progress from Decathlon, Intersport, and Sportvision. Whenever a new competitor enters the market, it changes significantly unless the demand grows with it.

In Central Europe, they have also seen growth in many countries including Romania, Germany, Slovenia, and Austria. In Croatia, it is the sports that play a huge role in what equipment is purchased and basketball, football, handball, tennis, and cycling seem to be the biggest markets. In Austria, this changes to more winter sports including running, skiing, mountaineering, and hiking. Although skiing has increased in popularity in Croatia, the amount of skiing equipment sold is still relatively insignificant. With sports like cycling, tennis, and even running, they are all seeing improvements.

According to Cesports, the winter season is the busiest for countries in the Alpine region. For Croatia, summer is far more important for the summer sporting goods. With mountaineering and hiking big in Austria and Slovenia, the related equipment sells well but Croatia is more likely to see sales in beachwear and water sports equipment at this time of year. In a recent report, we see that €60 is the average amount that Croats pay for sports equipment each year. In Slovenia, this rises to €75 whilst €100 is spent by the average Austrian. Each year, sports, tourism, and recreation are all growing in Croatia so the potential for improvement is strong.

Currently, Hervis sees income of €470 million from six countries and Croatia accounted for 6% of this back in 2015. In Slovenia, this is slightly larger at €44 million (9.5%). In the years ahead, the sports equipment market is expected to continue on its path of growth and the Central European region is expected to see the best of this.

Image provided by;

© Tomnex | Dreamstime.com - Hervis Sports Photo
Click here to register to get CeSports latest Business Report on doing business in Central Europe & for an overview on the Sporting Goods market in Central Europe.