"Business Partner search for the Sports industry in Central Europe"



You are here »
Home Page
»
News
»
Adidas restructures in Russia
Adidas restructures in Russia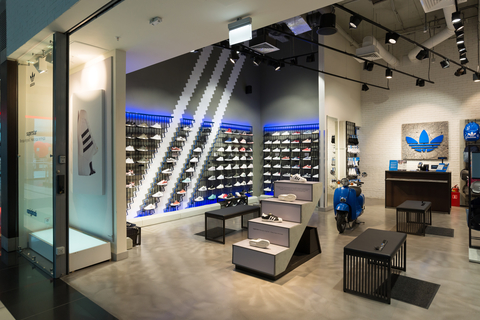 2017-08-23 source own
Adidas, one of the largest sports brands in the world, has announced they will be closing around 160 stores in Russia and the CIS states. With revenue declining by over 10% in recent times, the brand and their CEO, Kasper Rorsted, believe that the market will continue to decline leading to more losses over the months and potentially years ahead.

According to Rorsted, embargoes from the Western states were causing a huge issue for the company. In Russia, their activity in the Crimean peninsula saw them and the whole CIS region lose purchasing power.

Low Oil Prices - In addition to this, crude oil remains as Russia's most valuable export. However, this is at the lowest price for a long time and it's affecting the company deeply. In both 2015 and 2016, Russia went though recessions. For Adidas, their extended position within the country is no longer worth the risk and 100 stores have already closed. After this, they plan to close 50-60 more before the end of 2017.

Although their extended presence has been reduced somewhat in the Russian market, this doesn't spell the end of their influence completely because they still have a whopping 800 stores in the region. With sales causing a problem, there is still growth in different areas of the business and the product range is continually improving in both Saint Petersburg and Moscow.

Looking further afield, Adidas still sits as one of the biggest brands in the world. Between April and June, the company noted an improvement in sales by nearly 20%. In China, North America, and Western Europe, the company is still as strong as ever before with growth figures of 28%, 26%, and 19% respectively.




Click here to register to get CeSports latest Business Report on doing business in Central Europe & for an overview on the Sporting Goods market in Central Europe.