"Business Partner search for the Sports industry in Central Europe"



You are here »
Home Page
»
News
»
Alba County to Welcome Romania's Largest Golf Course
Alba County to Welcome Romania's Largest Golf Course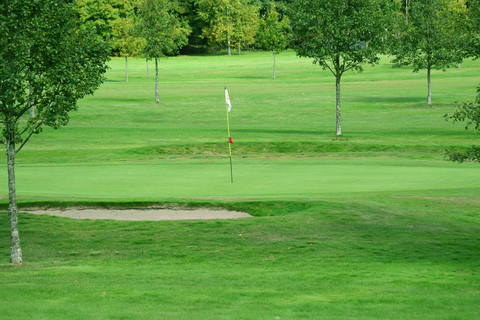 2017-10-25 source own
Located in Teleac, Theodora Golf Club is set for its grand opening in Spring 2018 after an investment totalling €15 million. With the investment coming from the owner of Transavia, a poultry producer in the country, the course will be just ten minutes from Alba Iulia and within one or two hours of Sibiu and Cluj-Napoca airports.

After over two years of development, the course covers 56 hectares of space with 18 holes (combined to over 6,500 metres of fairway and green). For all golf players, you'll realize this is extremely long and the course actually comes in as the longest in Europe. As well as ten Par 4 holes and three Par 5 holes, it also boasts a truly unique Par 6 hole.

Along with the resort, the course will also have a club for members while visitors can stay around the course with 14 different villas available as well as five private villas, an open-air pool, a conference hall, and their administrative building. In terms of amenities, guests will enjoy a shop, lockers, restaurant, lounge/bar, and an indoor driving range for those who want to practice some more.

Within the 14 villas, there are over 80 four-star double rooms available and bookings have already started. While the restaurant can seat 260 people (160 inside and a further 100 on the terrace), 70 people will fit inside the conference room; this should be available for a number of purposes on request when booking.

In recent years, Romania has been attempting to develop golf so the course will welcome beginners alongside the more experienced players. Along with lessons for adults, there are also plans for a golf academy for children.

President of the Theodora Golf Club, Ioan Popa, has said "We are very happy to announce the launch of Theodora Golf Club, a project with a long-term vision, born out of a passion for golf, a sport I've been practicing for over 10 years. The complex aims to become a destination on the map of Romanian tourism and to help the tourist potential of the area, both at a national and international level, because of its excellent position, right at the heart of the country."

With many golfers travelling to Bulgaria, the course is hoping to become an important part of the golfing scene in Romania and open the doors for other investors who want to welcome a new course in another part of the country. As of right now, the course will become one of few and will sit alongside the new indoor golf simulator as one of the best golfing facilities in the country.





Click here to register to get CeSports latest Business Report on doing business in Central Europe & for an overview on the Sporting Goods market in Central Europe.