"Business Partner search for the Sports industry in Central Europe"



You are here »
Home Page
»
News
»
CityFit opens its 9th gym in Poland
CityFit opens its 9th gym in Poland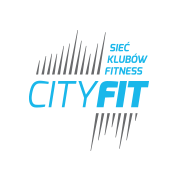 2017-02-14 source own
Whilst some companies are making a slow and steady start to 2017, CityFit has continued on its path of growth after opening a ninth club in the Bydgoszcz mall. However, they aren't finished there as a tenth club will be joining this list in April - this will be based in Wroclaw.

Based over two floors and 1,400 square metres, the location will have a variety of high-quality strength and cardio machines. In addition to a Zone Fit Test, the club will also have many other ergonomic training zones. Of course, changing rooms and various amenities will also be in place including vending machines offering healthy snacks. When it comes to the interior of the club, this will actually be designed by Zynk Design who boast a high-quality facility in London.
Click here to register to get CeSports latest Business Report on doing business in Central Europe & for an overview on the Sporting Goods market in Central Europe.