"Business Partner search for the Sports industry in Central Europe"



You are here »
Home Page
»
News
»
Czech Republic sees support from EIB Group rise in 2016
Czech Republic sees support from EIB Group rise in 2016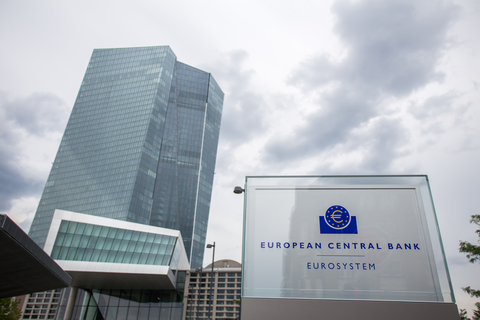 2017-02-09 source own
In the year of 2016 alone, the Czech Republic received a total of €620 million in equity, loans, and various guarantees from the European Investment Bank Group. From this amount, a staggering €525 million came directly from the EIB whilst the European Investment Fund (EIF) stumped up €95 million. With this in mind, it meant that five different operations could start under the investment plan from Europe - European Fund for Strategic Investments. According to reports, around €2 billion came from these five projects alone - thought to be over 1% of the GDP in the country.

EIB Vice President, Vazil Hudak, has said "2016 was a successful year for us in the Czech Republic. We managed to increase our financing in the country by a third compared to 2015. Our investments were aimed at reducing disparities in regional development, strengthening economic competitiveness and improving people's living standards while using innovative financing."

From these investments, it is thought that the Energy Transmission Network Company received around €111 million from the EIB in order to modernise the electricity transmission network within the Czech Republic. Currently, the country has an investment programme in place to last until 2020 for many different transmission schemes and this is a continuation of this. In numerous different locations within the country, there are improvements and work taking place.

In addition to this, Czech financing institutions also benefitted from five intermediated loan contracts coming to an amount just short of €400 million. As well as SG Equipment Finance, this included CSOB, CSOB Leasing, Ceska Sporitelna, and Komercni Banka. With this, the EIB funds are being used to finance SMEs projects in addition to local infrastructure, mid-cap companies, environmental protection, innovation and services, energy, tourism, and R&D. Of the five, two have introduced a specific focus on youth employment which means that firms hiring the younger generations will receive and did receive support.

As mentioned previously, the EIF also contributed to this with a total of nearly €95 million and this was made up of four guarantee, three micro-finance, and two equity operations.

image provided by;

© Tobiasarhelger | Dreamstime.com - Sign Of The New European Central Bank In Frankfurt Germany Photo
Click here to register to get CeSports latest Business Report on doing business in Central Europe & for an overview on the Sporting Goods market in Central Europe.