"Business Partner search for the Sports industry in Central Europe"



You are here »
Home Page
»
News
»
Danube Arena - Successful First Event
Danube Arena - Successful First Event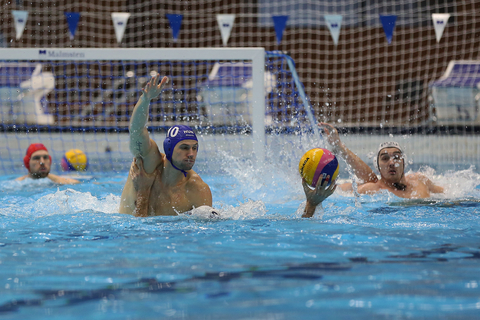 2017-06-06 source own
Held between the 25th and 27th May, the Men's Water Polo Champions League is a frequent event in the water polo circuit but there was something special about it this time around since it was being held in the newest aquatics centre in Europe - the Danube Arena. As well as being built on time, the Arena actually came in under budget and is planning to host the FINA World Championships this summer.

Government Commissioner, Balassa Furjes, has said "The fact that the Danube Arena was constructed between Spring 2015 and Spring 2017 shows that unity between Hungarians can do miracles. So not only Budapest but entire Hungary can be proud of the Danube Arena, and it is marvelled all around the world that Hungarians could erect a building like this within two years. The Danube Arena is for everyone: training centre for the kids, for clubs and the national teams in aquatics and a proud host venue for international sport events and of course a great multiple-pool complex for the public."

image provided by;

ID 51642324 © Stef22 | Dreamstime.com






Click here to register to get CeSports latest Business Report on doing business in Central Europe & for an overview on the Sporting Goods market in Central Europe.