"Business Partner search for the Sports industry in Central Europe"



You are here »
Home Page
»
News
»
Development strategy for Martes Sport
Development strategy for Martes Sport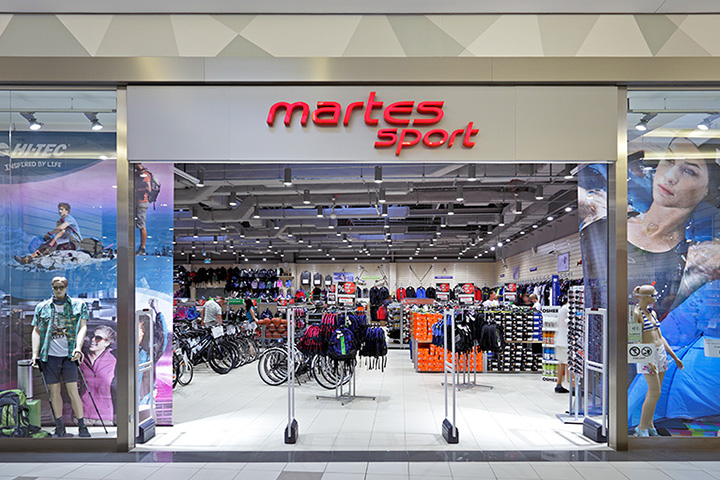 2017-04-04 source own
In 2017, Martes Sport is set to open no less than 60 new stores boasting a total space of 45,000 square metres. With this new strategy in mind, six of the stores will be using the premium concept with the very first opening in Stary Browar, Poznan. After this, we should also see new stores in Serenada Gallery in Krakow as well as North Gallery in Warsaw. Before this year, Martes Sport had just over 200 stores and this is set to change dramatically very soon.

As the largest sports company from Poland, Martes Sport is right at the top of the list when it comes to capital and revenue. However, they are only just celebrating their twentieth birthday having first opened in 1997 which shows the rapid growth they have seen in under two decades. This year, they are expected to exceed PLN 1 billion in revenue leading to an operating profit of around PLN 150 million.

Over the years, Martes Sport has launched and acquired many different brands including Bejo, Aqua Wave, IQ, Elbrus, Martes, and Huari. Just last year, the German brand Iguana was also purchased by Martes Sport. In addition to their own brands, they are also licensed to stock many other giants in the sporting world which has helped them to gain such popularity. For example, this includes Wilson, Nike, Adidas, Hi-Tec, Magnum, Puma, Reebok, Merrel, Quicksilver, Kross, Coca Cola, Head, Nestle, Under Armour, and Activlab.
Click here to register to get CeSports latest Business Report on doing business in Central Europe & for an overview on the Sporting Goods market in Central Europe.