"Business Partner search for the Sports industry in Central Europe"



You are here »
Home Page
»
News
»
E-MTB improvements for Austria
E-MTB improvements for Austria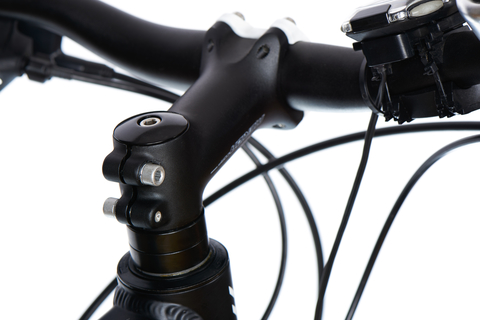 2017-04-28 source own
In 2016, we can now see that the e-bike market grew significantly in Austria with a huge contribution coming from e-MTB sales in particular. According to a new report, there was an 80% increase in e-MTB sales to 30,000. In terms of e-bikes as a whole, this pushed the total number for 2016 up to nearly 87,000 units which is good news for the country.

Within the market, e-bikes are now pushing a 22% market share. Spokesman of Arge Fahrrad, industry organisation in Austria, has said "Austria's e-bike market share is now ranking third after the Netherlands and Belgium but it is bigger than in Switzerland and Germany. Particularly, the hike in e-MTB sales last year led to higher average retail prices due to the complexity and the more technical parts used on e-MTBs." If we look back, this growth has actually been steady since 2012 and it looks set to continue.

Thanks to the release of various bicycle-related statistics, we know that over 310,000 traditional bikes were sold last year. Once you add in motorised vehicles, this grows to just under 400,000 units which is a growth of 1.8% from 2015. According to Alexander Raffeiner, the same Arge Fahrrad spokesman, "This number confirms that the Austrian market is still hovering around a yearly volume of 400,000 units. Depending on the previous season and possible inventory this number will vary a little bit year by year."

With the increase in sales of e-bikes, this has also pushed up the average price per unit by around 15%. Currently, the average price is at €900 with IBDs charging around €1,150. In the sporting goods retail, prices rose by nearly 28% to €650 which is great news for the Austrian market. Normally, these retailers will have a more price-aggressive strategy and they are certainly now making an impact in the e-bike market. In the past, IBDs were near enough exclusive for e-bikes but it looks as though these days are now over!
Click here to register to get CeSports latest Business Report on doing business in Central Europe & for an overview on the Sporting Goods market in Central Europe.