"Business Partner search for the Sports industry in Central Europe"



You are here »
Home Page
»
News
»
Early-Learning Sector Grows Thanks to Russian Parents
Early-Learning Sector Grows Thanks to Russian Parents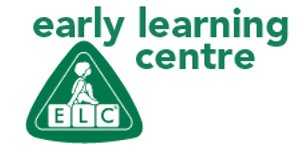 2017-12-13 source own
In Russia, there has been huge increases this year in the number of outlets providing early-learning toys and this all generates from the increase in demand from parents. Today, it seems as though parents are recognizing the value of puzzles, chemistry kits, DIY electronics, and constructions sets when allowing their child to learn and grow. As a result, the likes of Daughters & Sons and Smart Kids have both enjoyed incredible years. Originally from the UK, Early Learning Centre (ELC) has also been able to relaunch.

Towards the turn of the millennium, ELC made the jump across to Russia and it was well-received since the country was benefitting from natural resource and oil revenues. In the years ahead, they enjoyed growth and opened new stores in St Petersburg and Moscow. However, international sanctions imposed in 2014 meant the business struggled and they faltered for a long time.

For many years, Detsky Mir took charge of ELC operations within Russia; they are now the largest toys and games provider in the country. At the time, just 1% of all sales came from ELC but the bigger impact was coming from the brand image they were creating. With the Spanish 'Imaginarium' as the main competitor, the educational toys sector was a tough one but the ELC was helping until it all fell apart.

Now, as demand continues to increase for educational toys, ELC is starting to expand beyond the Gagarinsky and Atrium shopping malls in Moscow. As they earn a place in Rio and Las Vegas malls, which have a much larger footfall, we're at a time of ELC prominence once again. By the end of the year, ELC want to open 45 more stores which would bring it right back in contention with Imaginarium who has 50 outlets across Russia. According to Detsky Mir, there are also plans to shift the focus of ELC from an upmarket to a mass market strategy.

Looking ahead, it seems as though the demand for educational toys will continue its rise and this will lead to extensions in the product ranges for many retails stores. In truth, this sudden turn of fortunes has come from a couple of different sources. Firstly, licensed toy characters are steadily becoming more expensive and this is causing trouble for all parents. Secondly, there has been several reports of the dangers of addictive computer games on young children. Therefore, parents are taking them back to a time where children would get by just fine with educational toys.

Every year, Mit Detstva, an expo held yearly in Moscow, is growing too. Generally speaking, the event can attract around 2,000 exhibitors and people visit from all over the world. Alongside the expo, a seminar is also held and allows us to learn more about the toy market in Russia. Could this have helped the educational toys niche?

Finally, it's also worth mentioning the new opportunities online. Suddenly, anybody can open an online store for children's toys and it makes the buying process less stressful. In the more rural areas where the nearest toy store is quite some distance away, e-commerce is bridging the gap and allowing anybody to purchase educational toys. For example, AliExpress and JD both offer the Russian language on their website which makes the market more accessible than ever before (for both sides!).
Click here to register to get CeSports latest Business Report on doing business in Central Europe & for an overview on the Sporting Goods market in Central Europe.