"Business Partner search for the Sports industry in Central Europe"



You are here »
Home Page
»
News
»
Growth in Outdoor Sporting Goods Market in Poland
Growth in Outdoor Sporting Goods Market in Poland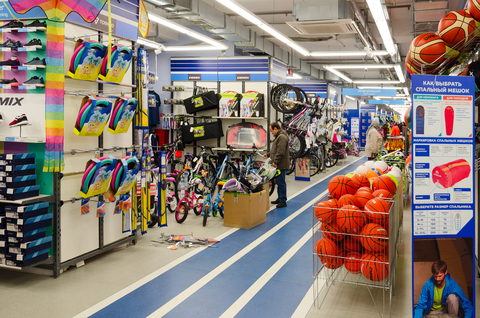 2017-11-20 source own
Within the outdoor sector in Poland, competition has been steadily growing for quite some time. Unfortunately, narrowing down the market and selecting a niche no longer ensures success and there has been an interesting fight for survival among the small to mid-size companies. Just recently, these trends were even discussed at the ISPO Academy. In the discussion, the tools required for success were considered along with the growth of online sales and mono-brand/multi-brand shopping chains.

Among others, one condition for success was a store's location within a shopping centre. For Poland, these centres have been popular for many years and the number of visitors in the average shopping mall is still increasing; over 6% growth in 2017 alone. As a result, the average prices of 'leasable' space is also rising. Compared to 2016, each square metre is thought to cost around €12 more at €180.

While mono-brand stores are seeing success, Martes Sport is a brand relying on the development of multi-sport chains; currently, they're the largest outdoors sports company in the country so their plan seems to be working. In addition to their own brands, the chain is known for the products of many other international brands.

Changes to Shopping Habits – Every year, it seems as though shopping habits are changing and the evolution of the internet and technology has had a large role in these changes. Along with increases in ecommerce, social media is becoming more prominent and the target group is getting slightly older for outdoor products. These days, businesses need to assess the data quickly and efficiently in order to predict trends and move faster than the competition.

If we look towards the market, it's easy to see some brilliant strategies on show and examples of this can be found with Skalnik, 8a, Polarsport, and many others who have found the balance between a digital and physical presence; for online sales, these three brands in particular have dominated.

Elsewhere, some brands have made adjustments to their product ranges including Jack Wolfskin and The North Face; they've introduced travel/fashion items and lifestyle products respectively. For Jack Wolfskin, they've even enlisted the help of famous Polish journalist and traveller Martyna Wojciechowska.

Unfortunately, the same problems exist in the market for the products aimed at children. With high quality comes high cost and, for most Polish home budgets, these costs are proving too expensive. Still, Decathlon dominates the children's segment thanks to their more affordable line.

Increased Competition – Despite many years of following the trends of Western Europe, industry experts are now suggesting Poland to be ahead of the game. With the changes we've seen, companies are constantly active to stay relevant and this is leading to superb advertising campaigns and a perfection of B2B platforms. For the consumer, the increased competition is proving to be a useful characteristic of the market.

On the whole, those who can reach their audience in the most effective way are seeing the best results and a prime example of this comes with 4outdoor. Monitoring over 30 outdoor specialist shops, they recently found sales figures to have increased by up to 12% in the first three quarters of 2017 (when compared to the same period in 2016).
Click here to register to get CeSports latest Business Report on doing business in Central Europe & for an overview on the Sporting Goods market in Central Europe.