"Business Partner search for the Sports industry in Central Europe"



You are here »
Home Page
»
News
»
Home Fitness Equipment Market in Poland, Czech and Slovakia
Home Fitness Equipment Market in Poland, Czech and Slovakia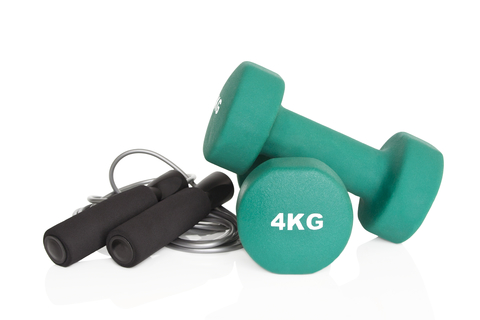 2017-10-11 source own
The Central European home fitness equipment market is expected to grow at a CAGR of 8.2% during 2017 to 2020 with Poland forecast to experience the highest growth rate of 11.9% the Czech Republic is in 3rd place behind Slovenia at 11.3% followed by Slovakia in 6th place with 8.4% growth. In 2016 the Home Fitness Equipment Market in Central Europe (CE) was worth $2.14 billion, Poland s home fitness market was worth $ 495 million, Czech $ 273 million Slovakia $ 148 million.

The Home Use Segment for fitness equipment in Central Europe is expected to outpace and grow faster than the commercial fitness market from 2018 to 2022.


Main fixed and online Retail Channels in Poland

The 2 large French sporting goods retailers' go sport and decathlon are the 2 leading in store retail sellers of home fitness equipment in Poland. Allegro which is Polands answer to ebay is the single largest seller of home fitness equipment in Poland. Czech retailer Sportisimo is the largest seller of sporting goods in the Czech republic with 85 stores in 57 cities across the Czech Republic and 27 stores in the Slovak Republic, they recently started opening stores in Poland with its first branch opening across the Czech Polish border in 2016 in Jelenia Gora(Poland)
Large supermarket retailers such as tesco and carrofor have a reasonable share of the home fitness equipment market in Poland and Czech with an estimate of 7% of market share In Slovakia tescos market share for home fitness equipment is estimated to be worth just over 2% as Tesco only has 3 stores in the country.

The major bricks and mortar specialised sports retail channels in Czech and Slovakia are.
Czech : 1st Sportisimo, 2nd Sport 2000, 3rd Hudy Sport, 4th Intersport, 5th Hervis
Slovakia: 1st Exi Sport, 2nd Sport 2000, 3rd Intersport, 4th Sportisimo, 5th Gigasport

The Future
Major Brands Operating in this market:

TECHNOGYM S.p.A, StairMaster, Nautilus, Inc., Omron Healthcare, Inc., hammer-fitness, Precor, Schnell Trainingsgerate GmbH, Johnson Health Tech., Brunswick Corp, GE Healthcare and among others.
The Central European fitness equipment market have been segmented On the basis of product the market is segmented into body composition analyzers, fitness monitoring equipment, cardiovascular training equipment and strength training equipment.

Based on end-users the market is segmented into health clubs/ gyms, home settings, corporate settings, hotels, apartments, hospitals, clinics.

The home fitness equipment market segment is projected to experience high growth over the forecast timespan. Home gyms boost privacy, eliminate the inconvenience of commuting, and are cost effective in the long run. Furthermore, consumers are more likely to purchase cardiovascular equipment as they are durable and provide more functionality to the user.

Market driver
• Increased awareness about importance of health and fitness
Market trend
• Growth in online sales

Increasing awareness of the importance of health and fitness has led to the growing popularity of indoor exercises, such as yoga, Pilates, kick boxing, aqua fitness, Latin dance and even climbing walls. This has seen demand emerge for a number of new product lines, including skid less yoga mats, rubber bands, barbells, hip scarves and finger cymbals. There has also been an increase in the number of children participating in sports classes. Long a traditionally male domain, the sporting goods sector now also caters to women and children.

Conclusion

The CE fitness equipment market is steadily growing year on year. Focusing on untapped consumer markets such as hotels, super specialty hospitals and enterprise office spaces would be a profitable move for manufactures of fitness equipment to the market players. New products in the market would add to market attractiveness. Single Home users would also contribute to the revenue as more and more people buy home fitness equipment. To attract buyers companies are offering cardiovascular equipment such as treadmills and stationary bicycles for indoor exercises, Pilates and Yoga are also 2 other areas which are showing improved growth.


Growing awareness about fitness has led even the mid aged and senior markets to follow fitness regimes and help create demand for home fitness equipment. For any manufacture looking to enter a rapidly growing market such as Central Europe then finding the ideal Partners such as distribution channels will be imperative to their on-going success in the Central European market.

Click here to register to get CeSports latest Business Report on doing business in Central Europe & for an overview on the Sporting Goods market in Central Europe.