"Business Partner search for the Sports industry in Central Europe"



You are here »
Home Page
»
News
»
Introducing the Kielce Bike-Expo
Introducing the Kielce Bike-Expo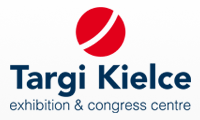 2017-09-13 source own
Within Central Europe, there's one bike show that brings together distributors and manufacturers from countries across the globe; The Kielce Bike-Expo. Taking place every year, it's a chance for the industry to see brand-new products from the largest brands. In Poland and right across Central Europe, it's considered the most popular cycling event and it's set to take place between 21st-23rd September this year.

Originally created by Targi Kielce, with help from the Polish Cycling Association, this bike expo is a favourite for not only the cycling enthusiasts in the area but also for the professionals. Across a number of years, the event continues to attract big numbers while continually improving the brands on offer. For example, the event last year saw nearly 250 brands appear from eleven different countries including the Netherlands, Poland, Czechia, Taiwan, the United Kingdom, China, Germany, Bulgaria, Finland, Slovakia, and Italy.

Furthermore, the event had seven exhibition halls all fully booked which has led to an indication of what we could see this year. With the event now taking centre stage on the Central and Eastern European cycling calendar, many brands across Europe have already confirmed their attendance. For those who have been to the event before, you'll know the exhibitors will also be accompanied by conferences, presentations, workshops, and meetings.

This year, we're set to welcome a unique addition as cyclist globetrotters come together for a meeting. For all visitors, they'll have a chance to listen to their conversations and learn of their adventures.
Click here to register to get CeSports latest Business Report on doing business in Central Europe & for an overview on the Sporting Goods market in Central Europe.