"Business Partner search for the Sports industry in Central Europe"



You are here »
Home Page
»
News
»
Krakow mall to host Intersport into the future
Krakow mall to host Intersport into the future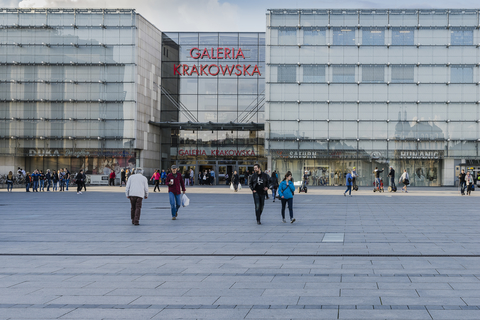 2017-02-14 source own
Network Intersport Poland has announced that they will be staying within the Krakow mall for at least another ten years thanks to a new lease agreement. Located in Zakopianka, this was Intersport's first superstore of sorts and opened back in 1998. At the location, the very best sports equipment can be found and it offers a renting system that allows all customers to try out sports equipment before making a purchase including tennis rackets and skis.

As mentioned, the company has been in Krakow for nearly 20 years now and now has a total of three stores - Galeria Bronowice and Galeria Krakowska alongside Zakopianka. Over the years, each store has gone through changes to keep up-to-date with consumer demand. Just a couple of years go, the store in Zakopianka even relocated within the mall and therefore obtained a new opportunity to market with a new interior. Since the change, consumers have noted a new image and even comfort with shopping. Above all else, it is now more accessible to mothers with prams and those with disabilities.

As we reach 2017, Intersport currently has 34 different stores within Poland and can be found across 23 urban areas. In total, this means that they have a floorspace of nearly 32,000 square metres. Overall, the main focus for the company in Poland is branded sports equipment in specialised stores based in prestigious shopping centres. With this many stores, it created a total revenue of €20 million last year which is an increase of 10% from the year before. Over the years, this amount has fluctuated but now the company has a comfortable market share in Poland and are only looking upwards for the future.

Image provided by;

© Kamell | Dreamstime.com - Galeria Krakowska Photo
Click here to register to get CeSports latest Business Report on doing business in Central Europe & for an overview on the Sporting Goods market in Central Europe.