"Business Partner search for the Sports industry in Central Europe"



You are here »
Home Page
»
News
»
New German Distributor for Crankbrothers
New German Distributor for Crankbrothers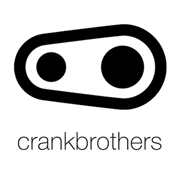 2017-11-20 source own
After ending their search for an exclusive distributor in Germany, Crankbrothers has now announced their partnership with Cosmic Sports GmbH. As of right now, the company will take charge of operations in Germany as the brand attempts to expand their offering across Europe.

In a statement released by Crankbrothers, they said "Crankbrothers would like to thank Hermann Hartje KG for their successful support over the past years and wish them all the best for the future. The new distribution set-up is motivated by the highly dynamic and fast evolving situation of the market. Given the market situation, and the passion behind the team at Cosmic Sports who are deeply rooted and engaged in core mountain biking assures Crankbrothers that the new distribution set-up will provide the best support to its network of dealers and provide the best service for its consumers."
Click here to register to get CeSports latest Business Report on doing business in Central Europe & for an overview on the Sporting Goods market in Central Europe.