"Business Partner search for the Sports industry in Central Europe"



You are here »
Home Page
»
News
»
New Serenada Shopping Center in Krakow
New Serenada Shopping Center in Krakow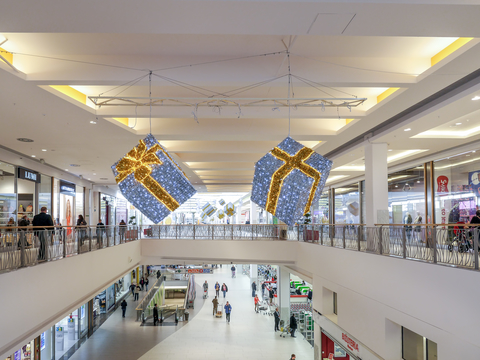 2017-11-27 source own
Based on Bora Komorowskiego, Krakow has now welcomed the Serenada shopping centre after investment thought to be worth €140 million. In total, the centre offers 42,000 square metres of space for 160 different stores. Currently, only four units remain available (450 square metres) after early interest from many brands. For example, H&M showed their intentions from the start along with LPP-owned stores and the centre will also welcome the first full-format Zara in the region. Utilizing 3,500 square metres, the Zara store will span two floors.

Ultimately, fashion is a key theme for the centre with the likes of Forever 21 from the US, New Look from the UK, and Van Graaf from Germany.

After Mayland bought the Krokus shopping centre last year, several tenants had their contracts extended including Martes Sport, CCC, and more.

For Serenada, the owners want it to be more than just a shopping mall. Instead, they want it to meet other needs and its location is key with the Multikino multiplex and indoor aquapark within the same complex. For Maciej Kielbicki, Mayland Real Estate Managing Director, he believes "it will not only become an important retail centre in Krakow, but also in the entire Malopolska region." According to a recent report, PLN 150,000 was spent on redevelopments.
Click here to register to get CeSports latest Business Report on doing business in Central Europe & for an overview on the Sporting Goods market in Central Europe.