"Business Partner search for the Sports industry in Central Europe"



You are here »
Home Page
»
News
»
New Skydiving Center for Katowice Poland
New Skydiving Center for Katowice Poland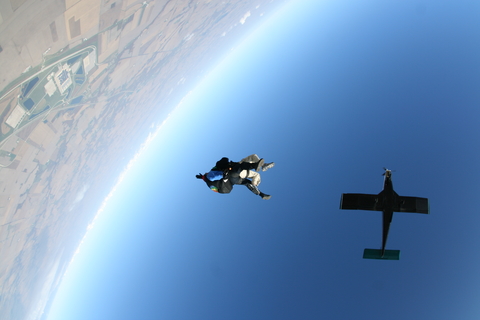 2017-06-06 source own
Based in Katowice, there is now a second vertical wind tunnel for Flyspot after an investment thought to be worth around PLN 28 million. After the first tunnel opened near Warsaw, great success was seen hence the new project and reports suggest yet another wind tunnel is being lined up for the TriCity.

According to Aerotunnel President, Michel Braszczynski, "We offer the greatest wind speed in the business, 320 km/h and the most stable 'fall' with no turbulence. While designing the facility in Katowice we did not make any compromises over quality. We are sure that just like our project in Warsaw, Flyspot Katowice will enjoy great popularity among occasional amateurs and professional skydivers alike."

Appropriately named 'Flyspot Katowice', work began towards the end of March last year and was required to follow the Indoor Skydiving Germany laws and regulations throughout the construction phase. For example, even the fastest speeds of 335 km/h cannot generate turbulence. In total, the vertical wind tunnel measures around 17 metres tall with a diameter of just over four metres. At the Warsaw location, the Polish Skydiving Championships took place earlier this year as well as the Skydiving World Cup so the potential for Katowice is high!

image provided by:

© Chadillac | Dreamstime.com - Skydive Freefall Photo
Click here to register to get CeSports latest Business Report on doing business in Central Europe & for an overview on the Sporting Goods market in Central Europe.