"Business Partner search for the Sports industry in Central Europe"



You are here »
Home Page
»
News
»
Poland:Iguana planning for huge growth in the years ahead
Poland:Iguana planning for huge growth in the years ahead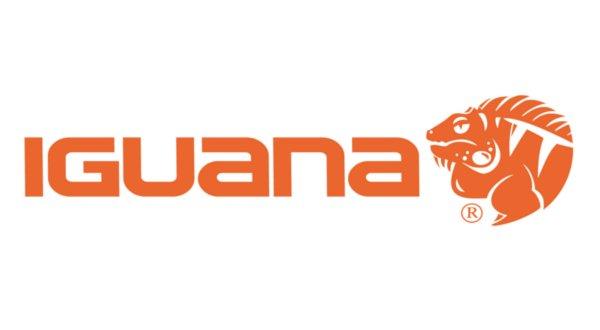 2017-04-18 source own
When it comes to sports clothing and accessories, the Iguana Group has been making huge strides as of late. Based in Poland, they now have seven main brands with licenses to sell many others. According to an inside source, they are also close to revealing plans to expand beyond Eastern Europe.

As a section of Martes Sport Group, the Iguana Group now has around 20 years of experience and just recent found itself on Forbes' Diamonds List which means that they are one of the top 'dynamically growing' businesses in Poland.

Manager of Iguana Group, Bartosz Balicki, has said "We come from the heart, from the center of Europe, and we have the best conditions to come out on top outside of Eastern Europe as well." With these grand plans in place, they are under no illusion how tough the task may be and therefore want to start with Germany and Austria alone. If this is successful, the expansion into the rest of Europe would then be considered.

Up to this point, Balicki has been extremely confident in his claims and he suggests there are several components that will help them to grow. Firstly, they have Martes Sport as a parent company which now has a huge influence over the market in both Central and Eastern Europe. Not only is this good for market confidence, it provides the Iguana Group with the necessary funds.

After this, you could also point towards the logistics already in place as well as relationships with business partners. Currently, over 2,300 people are employed by the Martes Group in various distribution, production, and sales locations. For the latter, there is over 220 offices across Europe and more stores are planned for the coming years.

Furthermore, Balicki also believes the products themselves to be wide and varied which means that they reach every corner of the sporting market. For the partners of the company, this means that they can have the same supplier for almost all equipment rather than reaching out to different suppliers. Another Manager at the Iguana Group, Szymon Reichert, said "This offers enormous benefits for retailers because, for example, everything comes from the same logistics center."

Looking back to their history, the brand was actually founded in California before making a small impact in Germany and Austria many years ago. Now, they are looking to re-establish their place in these markets and spread the awareness of the brand. All things considered, they are in a good place to make it happen with 20,000 square meters of storage space and another logistics centre planned for Bielsko-Biala. With these, it will contribute to the year-round product offering by doubling storage space.

Currently, the Iguana Group is known for numerous brands;

Bejo - Designed for both kids and teens, this brand offers colourful products at an affordable price range; the added components make the products here worth the investment.

Elbrus - Offering style, comfort, and freedom, this is a brand for those who love to leave the house and stay active; additionally, they offer original design.

Aqua Wave - As the name suggests, all fans of water sports will enjoy Aqua Wave and its beachwear, goggles, sunglasses, swimming caps, and various other swimming accessories for men, women, and children. Once again, the focus has very much been on solid design and affordable pricing.

IQ - As perhaps the 'premium' brand, Intelligence Quality offers items for athletes who need high-quality and reliable products to get them through.

Cool Slide - Finally, this brand is for all those who go through life on wheels such as skateboarders, rollerbladers, and scooter riders.

After their own brands, the Iguana Group also has a license to stock Magnum and Hi-Tec products in nearly 20 countries in Europe. According to Reichert, "Another business field we supply is the production of sportswear for third parties." Not only is the company sports-related, they also produce functional clothes for all staff members of other organisations thanks to the extensive production, distribution, and development facilities. Nowadays, they have sites for design and development in Poland and China and these facilities are 'very crucial' for the success of the business (especially being partnered with China).

Since the products are available all-year round as we saw previously, this is another huge benefit of why companies choose the Iguana Group because they can order in summer for winter clothing and vice versa. Finally, we should also note that they are making waves at various events too with the largest ever booth for a Polish company at IPSO Munich 2017. In 2018, they will be represented again and they will also make an appearance in Beijing. As you can see, the whole Group is pushing forward and is set to enjoy a long and prosperous future.

Click here to register to get CeSports latest Business Report on doing business in Central Europe & for an overview on the Sporting Goods market in Central Europe.