"Business Partner search for the Sports industry in Central Europe"



You are here »
Home Page
»
News
»
Poland's Second Marriott to come from the Mera Spa Hotel
Poland's Second Marriott to come from the Mera Spa Hotel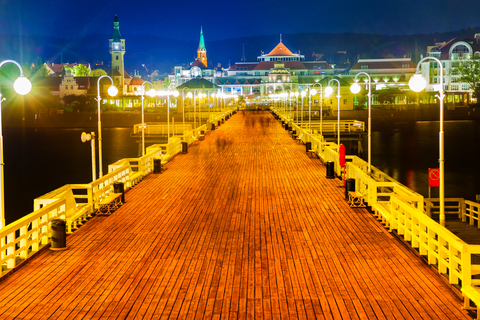 2017-01-12 source own
Located in Sopot, a coastal resort, the Mera Spa Hotel has been announced as the new Marriott hotel after a rebranding which will take place in the coming year. Vastint Poland, owners of Mera Spas, agreed a deal with Marriott International along with Legend Hotels Poland which will see the change take place in the middle of 2017.

Managing Director at Vastint Poland, Roger Anderson, has said ""I strongly believe that the guests will welcome the planned changes with satisfaction and will continue to choose the hotel as a preferred holiday destination. In June 2015, we opened a Courtyard by Marriott Hotel in Gdynia and we are very pleased with our current cooperation with Marriott. I believe that the new project also proves to be a success.""

Director of Development for Central & Eastern Europe at Marriott International, Janusz Mitulski, said ""Based on our strong position in other European markets, we are pleased with the rapid expansion in Poland, and at the same time we are proud to have the opportunity to work with partners such as Vastint Poland and Legend Hotels. By bringing Marriott Hotels to Sopot, we can offer our guests the highest level of services associated with one of the greatest icons of our brand portfolio.""

Opening back in May 2012, the Mera Spa hotel proved to be popular after first opening its doors and now covers four floors over around 17,000 square metres. With the rebranding, it has been suggested that some changes may occur in layout considering that there will now be nearly 150 rooms which includes the five special suites. In total, two restaurants will be found at the location as well as three indoor swimming pools and an events centre. For those who want a view over the Baltic Sea, a fourth rooftop pool will be added and a new spa and wellness facility will be included within the complex. Within this, 35 studios will be found in addition to saunas and Jacuzzis in a relaxation zone.
Click here to register to get CeSports latest Business Report on doing business in Central Europe & for an overview on the Sporting Goods market in Central Europe.