"Business Partner search for the Sports industry in Central Europe"



You are here »
Home Page
»
News
»
Poland Set to Host the European Volleyball Championships
Poland Set to Host the European Volleyball Championships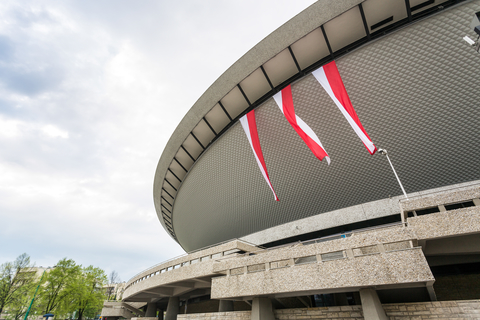 2017-08-29 source own
Running until September 3rd, the long wait for volleyball fans is now over with the European Volleyball Championships getting underway in Poland. With five different cities hosting the event, it will be Poland who get us underway as they host Serbia. In fact, this was also the opening fixture of the tournament three years ago and Poland won this tie.

For the captain of the Polish team, Michal Kubiak, he says that the team have been waiting for this game for some time. Furthermore, Ferdinando De Giorgi, the Polish coach, said "We know Serbia is a strong team and ... the match will be tough. But we have worked long and we believe in our team and know what we are capable of".

Also known as EuroVolley 2017, the tournament will see 36 matches in total in venues across Gdansk, Katowice, Krakow, Warsaw, and Szczecin. Who is going for the title? In addition to Poland and Serbia, the tournament will see numerous nations including Germany, Bulgaria, Slovenia, the Netherlands, Italy, Russia, Turkey, Spain, Belgium, Finland, France, Slovakia, Estonia, and the Czech Republic.

For the holders, their group will see them face Estonia and Finland after the Serbia opener.





Image provided by; Sport arena in Katowice called Spodek, Silesia, Poland, Europe

ID 73220187 ©

Jacek Sopotnicki

| Dreamstime
Click here to register to get CeSports latest Business Report on doing business in Central Europe & for an overview on the Sporting Goods market in Central Europe.