"Business Partner search for the Sports industry in Central Europe"



You are here »
Home Page
»
News
»
Polish Health Food and Sports Supplement Market Review
Polish Health Food and Sports Supplement Market Review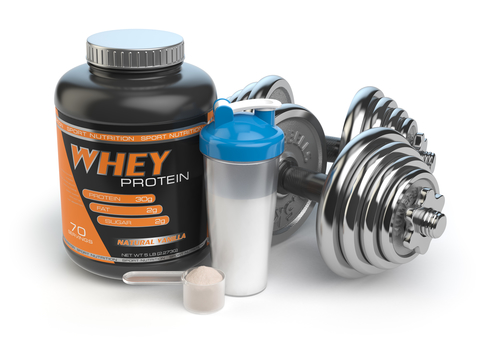 2016-11-09 source own
Currently, the health market within Poland is enjoying good growth and actually finds itself as the fastest growing market in Central Europe. In particular, food supplements and herbal medicine seem to take up the majority of the market. Thanks to the plants used in herbal medicine in the Western World, demand for ingredients is increasing as is the demand for tropical species in not only local markets but also nearby countries.

Profile - Thanks to increased spending power and more products on offer than ever before, food supplements and herbal medicine sales are steadily increasing in Poland. Currently, Poland are the biggest market within Eastern Europe partly due to the strong traditions in place which involve the collection and production of herbs to be used as medicine. Despite interest dwindling in the past few years, the private sector are now keen to meet the growing demands of the consumer for herbal products. Not only is this demand coming from Poland, there is also interest outside of the country too.

In recent years, Western and Eastern European markets have split slightly as they head off in different directions. Whilst countries like the UK head towards more innovative markets, Poland likes to stick with tradition and focus on the history of temperate species. Over the years, Poland has become synonymous with the combination of minerals/vitamins and herbal ingredients. Nowadays, they are marketed as food supplements as a result of the Traditional Herbal Medicine Product Directive (THMPD).

Current Trends - There are now three occurrences within the economy that have led to the current trends being seen;

• Market Sophistication - Firstly, there has been much investment in recent years within the health products market and therefore more new developments are being seen from manufacturers. As they attempt to attract new consumers, both international and Polish manufacturers look towards the traditions seen in Poland and the tropical species used in other areas of the EU.

• Consumer Awareness - As the Polish public becomes more aware of the importance of staying healthy, the sales of health products have increased. Because they are considered as having no side-effects, more people in Poland are now treating minor issues at home with self-medication and herbal products.

• Spending Power - As we alluded to earlier, Polish consumers also have more spending power which has seen the health market benefit greatly.

Market Segments - When it comes to natural health products in Poland, food supplements is the largest segment and also seen as the most dynamic. For producers of raw plant extracts and material, there is a good incentive as many products on the shelves contain some form of herb.

As these products continue to gain interest, the self-medication product market continues to grow with retail sales reaching over €2 billion in 2014 alone. Considering the total pharmaceutical industry achieved sales of €6.5 billion, this represents a 33% market share - a 6% increase since 2007.

Furthermore, spending on self-medication has nearly reached €60 per capita which is close to Switzerland and Germany who both have far superior purchasing power. If we compare this to other countries within the same region, Hungary are currently just short of €40 whilst the Czech Republic is as low as €33. If we dig even deeper, we can see that around one-quarter of all sales came from cough and cold solutions whilst vitamin and minerals took around 14%. On the same percentage, you can find digestive health and analgesics with skin treatment coming in with just 7%.

Before we continue, it is important to note that herbal teas are included in the 'health products' market and so could distort the figures a little. Within the tea market in Poland worth around €310 million, herbal teas accounted for nearly 15%. Also, many products from Western herbal medicine play a huge role within the Polish food supplement and herbal medicine markets. When considering the most in-demand medicinal and aromatic plants (MAPs), you will find many temperate species as a result such as;

• Thyme
• Chamomile
• Lemon Balm
• Milk Thistle
• Colts Foot Leaf
• Sage
• St John's Wort
• Horse Chestnut
• Valerian
• Peppermint
• Chokeberry

Because there is a low demand for products that come from other traditions such as China, there is a low demand for many tropical species. However, many tropical MAPs can be found in popular products that are aimed outside of Western medicine. For example, ginger has been a key ingredient as of late and many companies have been included in this trend. When it comes to organically-certified products, demand from the consumer is relatively small still but some traders are requesting the certification for their raw materials.

Within the Central Europe market, Poland holds the largest share for herbal medicinal products and is expected to grow to around €225 million by 2019; this means a 2% increase each year.

Based on Tradition - After the THMPD was introduced, the market changed a little and the market authorisations that have been using traditional products has been high at 188 of the nearly 1,500 in the EU. Currently, this is the third highest behind the UK (330) and Germany (235). However, this changes for well-stablished registration as it accounts for 20 of the 675 in the EU.

Food Supplements - Back in 2013, the food supplements market in Poland was valued between €395-€695 million which puts it above the Scandinavian countries but below Germany, Italy, the UK, and France. Currently, growth is at around 5% which is lower than previous years but still contributes to an expected target of €1 billion by 2020. With consumer interest a huge driver within the market, growth will continue and Polish manufacturers are expected to continue producing new product lines. In the future, popular products will be the ones that will combat ageing and weight loss as well as providing relief from joint pain and improving overall health. More recently, the boost in vitamins and minerals has attempted to tackle the latter option.
Click here to register to get CeSports latest Business Report on doing business in Central Europe & for an overview on the Sporting Goods market in Central Europe.