"Business Partner search for the Sports industry in Central Europe"



You are here »
Home Page
»
News
»
Polish Outdoor and Winter Sports Market
Polish Outdoor and Winter Sports Market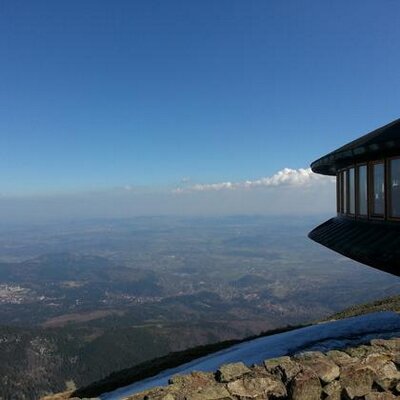 2017-11-06 source own
When looking for an outdoor market with potential, Poland has long-been at the forefront of thinking but have they made progress at all? Today, we're going to dig beneath the surface to find out.

In recent years, it's fair to say dynamic development has slowed down but this doesn't mean the market hasn't stopped growing. Thanks to the EOG, we know that Poland is now on a par with the likes of Denmark and Czechia. With around €180 million in turnover, this means they own a 2% share of the market in Europe. However, Poland and its outdoor market still hasn't reached its potential and we know this since the population of the country recently reached 38 million.

Within the market, we see a very different business environment to the one not so long ago. With consumer behaviour always changing along with technology, businesses are forced to invest and develop constantly. In the last two to three years, there's been growing gap between the biggest and smallest brands and this is something the outdoor and winter sports markets might need to address. Currently, the biggest names are growing while the smaller names are struggling and having to accept takeovers just to stay alive.

If the company has sufficient capital and is managed well enough, they have an opportunity to develop. Typically, this comes from new stores, improved communication channels with consumers, and improved online distribution.

Two Big Brands - In Poland, OTCF and Iguana Group dominate the outdoor sports market with the latter originally Martes Sport. Over time, the two have been focused on developing the sports sector by boosting the outdoor niche.

Iguana - Firstly, Iguana sells numerous of their proprietary brands such as Elbrus, Brugi, Martes, Hi-Tec, and Iguana across its 200 stores (alongside many other brands including Colmar and Arena). Moving forward, the company has plans to export to the Middle East as well as taking on the extremely competitive German market which would be a huge step to take.

OTCF - Secondly, OTCF has control of the biggest and most recognisable brand in Poland; 4F. With a chain of 200 stores alone, this brand contributes to 300 multi-brand stores and has a presence in no fewer than 27 European markets. In recent times, there's been a focus on their new brand known as 'Outhorn'. Originally, this was thought to be for the outdoor sector but they recently rebranded and will try for the sports segment. As well as the general market, the 4Faces concept also allows the company to target the premium segment and this has been an important factor for the company.

If we look at 4F and Martes stores, they have the same audience with low to middle pricing but this range is also starting to see two new competitors in the shape of Dare2B and Regatta. With these two showing potential recently, it shows that pricing is a key factor for the Polish market.

The Arrival of Decathlon - For Decathlon, they have a somewhat unique position in the Polish outdoor sports market with a chain of 50 stores. For this company, they've created a space for themselves and it seems to have worked after an increasing trend for sport activity. For both price and quality, the company's service has remained consistent.

Furthermore, despite the initial concerns they would dominate the market, the overall reaction has been positive. Although some smaller shops have been pushed from the market, specialist stores have a synergy from outdoor enthusiasts. After starting their journey with Decathlon clothes and gear, they eventually go on to become customers of expert stores.

Elsewhere, Go Sport with 31 stores has made an impact on the sports-outdoor niche along with Intersport who is just behind with 30. Both of these have important partnerships with the likes of Salomon, The North Face, and Columbia.

Specialists Heading Online - When it comes to specialist stores, there are fewer today with the most important coming in the biggest cities such as Poznan, Warsaw, Gdansk, Krakow, and Wroclaw; currently, there are around 20 across the country including Polar Sport, 8a.pl, and Skalnik.

For the most part, this arena has moved online with 8a.pl being the biggest of all. Not only do they now establish most trends, they utilize brand-new technology efficiently while also taking advantage of Google advertising and social media. Over the years, they've carefully created their lineup of brands. On the one side, their role as a brand distributor covers Esbit, Zamberlan, Ocun, and Climbing Technology. On the other, we have their retailer side with La Sportiva, The North Face, Columbia, Arc'teryx, Salewa.

On the topic of trends, numerous mono-brand stores have been opened with Regatta, Salewa, The North Face, Mammut, and Jack Wolfskin leading the way.

Western Brands - In truth, this is very much the status quo in sports brands, footwear producers and even equipment including Aku, Jack Wolfskin, Salomon, Columbia, Scarpa, Petzl, Climbing Technology, Salewa, Dynafit, The North Face, Black Diamond, Hanwag, La Sportiva, Mammut, Columbia, Deuter, Marmot, Meindl, and Zamberlan.

Thanks to a generous price-quality ratio, producers from Czechia are also popular and this includes Singing Rock, Empire, and, the largest of all, Ocun.

For Arc'teryx, they deserve a special mention because, for a long time, they were struggling since customers couldn't justify their high prices. Now, their products are found within specialist stores and some customers' move towards premium products has allowed them to excel.

Polish Brands - Despite the positivity in the market, the one downside will be the lack of Polish outdoor brands. Although specialist garment producers like Milo and Montana have seen a reasonable amount of success, there are none competing with the list of names we've discussed today. However, there has been some success within the sleeping bag niche thanks to high-quality material (goose) as well as experience that goes back to the 'Polish Himalayan' success around 30 years ago. In addition to Yeti, this niche also holds Cumulus, Roberts, Pajak, and Malachowski.
Click here to register to get CeSports latest Business Report on doing business in Central Europe & for an overview on the Sporting Goods market in Central Europe.