"Business Partner search for the Sports industry in Central Europe"



You are here »
Home Page
»
News
»
Polish Gym Market Experiences Strong Growth
Polish Gym Market Experiences Strong Growth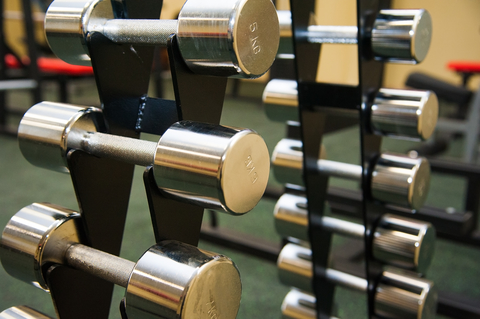 2017-10-25 source own
According to recent statistics, Poland now has just under three million health club members which makes them one of the fastest-growing fitness markets in all of Europe. Falling around 250,000 members short of three million, these members are spread across 2,500 clubs and created a total of PLN 3.6 billion in revenue last year; the equivalent of €900 million.

Based at Deloitte, Marcin Diakonowicz, one the authors of the report, has said "the main finding concerning Poland is that the Polish [fitness services] market is rising very dynamically." Within the report, it was also suggested that Poland would follow in the footsteps of Western Europe as the fitness market enjoys a significant transformation.

He continued "The Polish market is very specific. There are very many small health clubs. In the rest of Europe the market is more consolidated. There are large corporate players there." In addition to the likelihood of consolidation, the report also went into detail discussing future markets and the older adults were a particular topic of interest.

CEO of the Polish Fitness Association of Employers, Robert Kaminski, says there's more good news for Polish consumers because the gym membership prices are falling. Over the last three years alone, average prices have dropped by €5 to €30 a month.

Investing in Fitness Clubs - Looking from the business perspective, now's a great time to invest in the industry because interest is at an all-time high. For both local and foreign investors, they're seeing the benefits of investing in Poland and many believe the country will soon become a goldmine.

If we look at all Polish men and women regularly taking part in sport, just under 10% work out in fitness clubs which is up from just 3% in 2008. With the EU average at 15%, this shows room for growth in Poland and a stronger performance than Romania and Lithuania where the figures stand at 6% and 2% respectively. Elsewhere, Czechia (17%) and Slovakia (13%) are perhaps targets to reach in the coming years.

Despite progress, there's still some way to go to reach the likes of Spain and the UK, which have percentages of 19 and 21 points, while Sweden is some way ahead where four in every ten visit a local gym. Will Poland get close to the biggest countries? Well, they're currently second in the list of fastest-growing markets in Europe so there's certainly hope. Behind only Turkey, this is great news and it's made even better since they're also second in 'largest operators with promising growth in revenue' (behind Sweden).

Will the hype last? In the past, we've seen media hypes like this so it's a fair question but the figures all point towards long-term and sustainable growth this time rather than a short-term trend. As the investors have noted, the market is actually starting to mature.

Increase in Investors - In recent years, it hasn't exactly been hard to attract investors after the fitness boom, increased specialisation of chains, and the market fragmentation. With the gym chain trends we've seen in Western Europe over the years, Poland is hoping to catch up as long as these favourable conditions continue. For many experts, they believe now is the perfect time to create a presence in Poland because there still seems to be demand while the competition hasn't yet saturated the market. If we look at the penetration index of the fitness market right now, it stands at 6% for Poland with around 2,400 clubs across the country. If experts are to be believed, this will increase potentially up to 3,500 by 2022.

According to recent figures from the Polish Association of Fitness Employers (PSPF), the industry can be valued at PLN 1.5 billion now but, as we know, this doesn't cover one important factor; double-track growth. Compared to smaller towns, where growth is seen in gym-goers and premises, major cities have experienced a more competitive environment where the market is growing qualitatively too. For the new operators in the area, it's causing problems because they're having to think about diversifying their services (with pricing and consumer interests) along with a geographical expansion in order to see success.

Rational Thinking - Turning our attention to consumer demand, this is also evolving as time goes on. In Poland, consumer awareness has increased dramatically. Not so long ago, spending money was focused around status as opposed to the shopping experience. Now, buyers are more informed regarding health and fitness and the decision of which fitness club to choose is becoming more important. As they work out, they're doing so with consciousness while assessing their own needs. Above all else, they want to do what's best for their health and the gym membership decision plays an important role in this.

With the public now expecting value for money from all providers in the industry, this forces companies into reinvesting and spending their time developing new ideas and new formats. For the smaller businesses, they need unique and creative ideas to catch up to the big players in the market. This being said, facilities in shopping centres still seem to be dominating the industry.

Currently, Pure Jatomi is the biggest chain in Poland and has 37 facilities across 20 cities; every single one of these is now in a shopping centre. In the last three years alone, their membership numbers have doubled. European Expansion Director for Pure Jatomi, Joanna Gajewska, has said "The tenant mix is also very important to us because it gives us a picture of the type of consumer we should expect to visit the centre. We also look at such factors as the access to parking spaces and public transportation. The last piece of the puzzle includes technical specifications. Since we sign our contracts for 10–15 years, we also pay close attention to the development dynamics of the city and carefully check the demographic conditions."

Coming from a recent interview, she also stated how the company only looks towards cities that have a population of over 250,000 residents. For Michael Balfour, owner of Pure Jatomi and creator of Fitness First, this progress is welcome. To get the business started, he took a risk after selling a £415 million business to start a fitness chain for the up-and-coming markets of Asia and Europe. With success in Poland, they're now turning their attention to Malaysia, Indonesia, and Turkey.

Having already invested €600 million into the company, Michael Balfour recently said "As the six countries we operate in become more prosperous, where more and more labour-saving devices are commonplace, coupled with a new liking for fast food and a growth in obesity due to more sedentary lifestyles, then the need for health clubs can only escalate."





Click here to register to get CeSports latest Business Report on doing business in Central Europe & for an overview on the Sporting Goods market in Central Europe.