"Business Partner search for the Sports industry in Central Europe"



You are here »
Home Page
»
News
»
Review of Czech Republic Bicycle Market
Review of Czech Republic Bicycle Market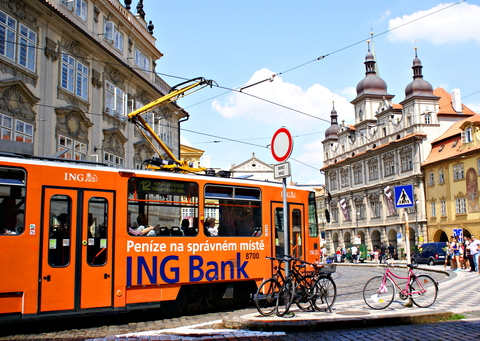 2017-04-18 source own
Throughout the majority of 2016 (barring the last two months), Czechia was very much focused on car production with over one million units leaving the factories. In comparison to bicycles, this is still three times higher. However, there is some good news as cycling is still the most popular activity across the country.

Recently, the Czech statistics office released a report which gave a superb insight into the market for the first three quarters of 2016. During this time, there were a little under 200,000 imports and over 350,000 exports (to EU member states mostly). Compared to the same time period twelve months earlier, this is down by 12% Why? As with many other countries, Czechia is seeing a huge boost in the e-bike market.

E-Bikes - In the same time period as before, over 40,000 units of e-bike were imported into Czechia with the vast majority of these coming from China; this being said, around 4,000 also came from the Netherlands. In terms of pricing, this is averaging around €850. Compared to the giants in Europe such as the Netherlands, this is under half where average prices can reach €2,000.

For exports, this also saw an increase with 37,000 units going to Germany and 11,000 to the Netherlands which means they have a net export figure of 7,000 units on the latter. Currently, BPS Bicycle Industrial of Austria are the largest exporters contributing around 20,000 e-bikes and 100,000 traditional models.

In Czechia, the largest bicycle producer is Bike Fun International (originally from the Netherlands). In total, they export around 180,000 units of various types of bicycle with the majority of these going back home. After this, there are some other names including 4EVER, Hartje, and Bohemia Bike. For OEM customized models, this has actually been a tradition in Czechia for quite some time with carbon frames and complete bicycles being manufactured from the likes of Duratec to order. As they are unique for each customer, they see interest from all over the globe and this is set to continue.

Study - As part of a recent study, all the largest brand managers in Czechia were given a survey to complete and the results suggest that the bicycle market is as confusing now as it has ever been. In terms of units imported, the results came back at between 20,000 and 50,000; perhaps this is closer to 50,000 as we saw a figure of 40,000 a little earlier.

With most companies choosing to stick with traditional bikes as well as e-bikes, there are only around 10 large retailers who have gone for e-bikes alone. However, this is steadily growing and over 20 new e-bike rental services opened in 2016. Of course, this has been helped along by the recent banning of the Segway.

If we look a little closer, we can see that the most popular models of e-bikes are currently the city-trekking ones boasting a step-through frame which is a similar trait to the German market. After the price, consumers seem to be focused on various other factors such as watt hours and battery range. Therefore, many local producers are starting to move over to the larger-capacity models and newer technologies.

Currently, big names like Leader Fox, Apache, and Crussis are being joined by online retailers and private retail chains. As an example, many will recognize the name 'Auto Kelly' alongside the biggest e-commerce portal in the country; Alza. Finally, we should also note that speed pedelecs are not receiving any attention from the Ministry of Transport.
Click here to register to get CeSports latest Business Report on doing business in Central Europe & for an overview on the Sporting Goods market in Central Europe.