"Business Partner search for the Sports industry in Central Europe"



You are here »
Home Page
»
News
»
Romania Welcomes €52 million Football Stadium
Romania Welcomes €52 million Football Stadium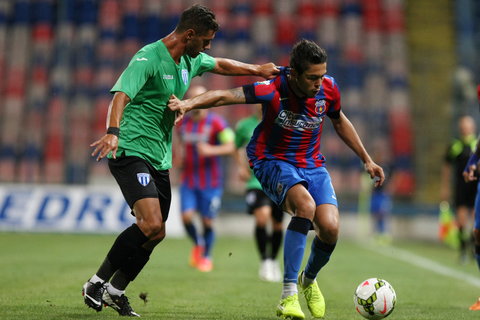 2017-12-13 source own
After years of planning and development, the new football stadium in Craiova has now been completed by the National Investment Company. According to reports, the project cost €52 million and the beneficiary, the Craiova City Hall, has now been handed the project.

In total, the stadium holds over 30,000 people and boasts fantastic facilities including training rooms, medical rooms, changing rooms, and even areas for administration and the press. Inside the complex, recreational facilities and rooms are available for all athletes as well as parking spaces.

In terms of the long-term, the designers and investors all hoped it would one day host Romanian Football Federation, UEFA Europa League, and UEFA Champions League games. This being said, there's no reason why it can't allow hockey or rugby to take centre stage. Moving away from sport, we're also likely to see exhibitions, fairs, cultural/social events, and concerts.

Click here to register to get CeSports latest Business Report on doing business in Central Europe & for an overview on the Sporting Goods market in Central Europe.