"Business Partner search for the Sports industry in Central Europe"



You are here »
Home Page
»
News
»
Russia's bike market growing
Russia's bike market growing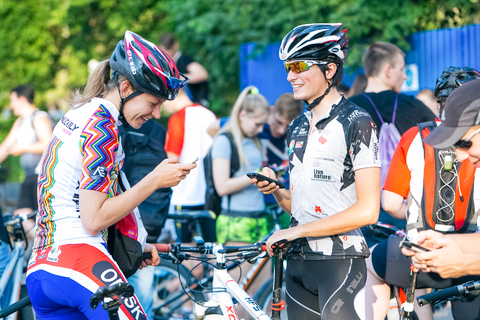 2016-10-18 source own
As we become more aware of how important a healthy lifestyle can be, we have started to exercise more and more and no country has seen the benefits of this as much as Russia recently. Suddenly, bicycles have come back into fashion and therefore demand has risen dramatically. Also, there has been an increase in demand for sportswear and various 'keep fit' equipment.

As a result of this growing demand, the government has reacted and some incentives have been introduced that allow businesses to offer employees memberships to fitness centres for a subsidised fee. In addition to this, many municipalities have invested in their local area to provide facilities in local courtyards so that residents can exercise freely. Despite this, it is still bikes that seem to be the centre of attention with more urban residents choosing to ride a bike to work.

For the first time in its long history, Moscow is now seen as a cycle-friendly city after investing heavily in adapting the city streets and pathways. For many, this is far too late as other cities in the country - such as Naberezhnye Chelny, Kaliningrad, and Novgorod - welcomed networks of cycle lanes a long time ago. However, better late than never and the Russian public are now buying over five million bikes every single year; under half of these are manufactured in the country.

In Russia, there are two main manufacturers - Forward and Velomotors. Whilst Velomotors have a more expansive product range which includes their Stels brand, Forward are well-known for more economical bikes boasting folding capabilities. When the public doesn't buy from home producers, China and Taiwan are the main importers. As well as complete bicycles, the country has also recently increased their imports of bike parts too because they normally can't be found at home or are much more expensive. As the network of cycle lanes continue to improve in more and more cities, we are likely to see even more growth in the future.

Image Provided by;

ID 68793027 © Vadim Ginzburg | Dreamstime.com
Click here to register to get CeSports latest Business Report on doing business in Central Europe & for an overview on the Sporting Goods market in Central Europe.