"Business Partner search for the Sports industry in Central Europe"



You are here »
Home Page
»
News
»
Russia to Offer Tax-Free Shopping Before World Cup
Russia to Offer Tax-Free Shopping Before World Cup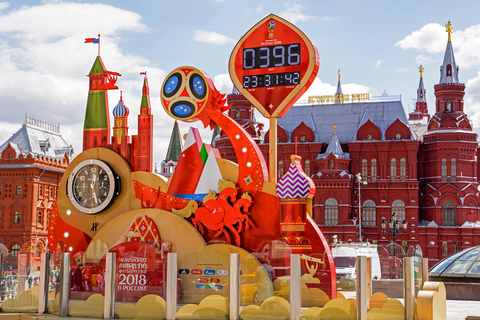 2017-12-13 source own
For next year, Russia has announced the introduction of tax-free shopping for all overseas visitors. With a date yet to be confirmed, this could be an important step considering the FIFA World Cup arrives in June. Of course, this brings thousands of football fans from all over the world and it looks as though Russia is trying to make products more affordable during the four-week tournament.

Compared to other countries supporting tax-free shopping, it's fair to say Russia is a little late and we saw it mainly during the Soviet years. In 1989, duty-free stores opened throughout the nation's airports but the bloc then dissolved. Over the past two decades especially, many countries have been enjoying the EU tax-free shopping systems and Russia is now set to join them.

For many Russians, they've actually been taking advantage of tax-free shopping by living close to the Finnish border. In fact, this notion became so popular that some cities in Finland started to introduce tagging in Roubles. Although less common, some even went so far as to accept the Rouble while offering tax rebates on the spot.

With the reveal of a full program for the first time, this could make the process easier and it's actually going to be trialed first in Moscow, Sochi, and St Petersburg; all World Cup visitors will benefit from the trials. Global Blue from Switzerland and Premier Tax Free from Ireland are the processing agencies in charge of the trial and the Russian Federal Tax Authority will allow them control in introducing the system.

According to reports, the deciding criteria were overall tax contributions and annual revenue. With this in mind, tax-free shopping facilities will be introduced by the Mercury Group and the Bosco di Cilliegi Group. With the latter, they're now headquartered in Moscow and they operate three department stores, two of which just so happen to be the most expensive in Moscow, Petrovsky Passage and GUM, and a third in Sochi named MorVokzal Shopping Mall. For Mercury Group, they have around 100 outlets under their control and this includes the hugely popular DLT in St Petersburg and TSUM in Moscow.

Currently, Russia has an 18% tax rate but this will be refunded and removed from the transaction as long as the visitor pays over 10,000 Roubles in the transaction. At this point, we should note there are certain items excluded from the scheme and this includes perfume, tobacco products, and alcohol. With the minimum price (around €145), it seems as though the rebate will apply to electronic products, luxury items, fashion wear, premium footwear, jewellery, and furs.

Each year, more people are visiting Russia from abroad and this scheme is set to attract even more. If we look towards the winter of 2016/17, there was a 40% growth in footfall for both GUM and TSUM and this is largely attributed to the growth in tourism. Today, Ukraine is the largest provider of visitors but many experts have claimed the significance of personal and business trips from the country; these visitors claim tourist status to avoid immigration formalities. Therefore, China is the next important provider of visitors and they should become the main beneficiary of the new tax law.

Will it have much of an impact? Well, from January to September, over 550,000 visitors travelled to Russia on individual visas while 600,000 did the same on a group visa. During their stay, each visitor spent an average of $530 per day. In 2018, the visitor numbers are only set to increase due to the many footballing nations attending the world's most prestigious sports tournament. With venues in eleven cities, the Russian economy will certainly benefit but the tax-free regions will see the biggest impact. Just recently, Hong Kong suppliers were advised to take advantage of supply opportunities to the high-end industries/niches.

Within the 2018 Russian Federal Budget, around $4 million (200 million Roubles) will go towards the scheme. If all goes well next year, it'll soon spread right across the country before it's available nationwide. With this in mind, the budget allocation is likely to increase as it plays a larger role in the country.
Click here to register to get CeSports latest Business Report on doing business in Central Europe & for an overview on the Sporting Goods market in Central Europe.