"Business Partner search for the Sports industry in Central Europe"



You are here »
Home Page
»
News
»
Russian World Cup Stadium 30 Days Behind
Russian World Cup Stadium 30 Days Behind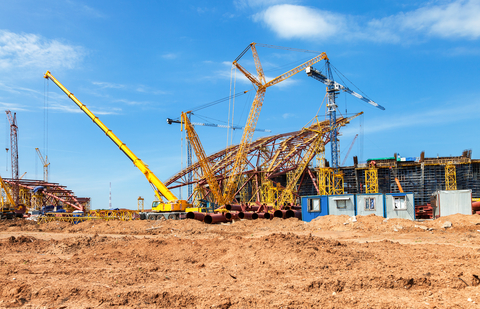 2017-08-29 source own
With the footballing world looking forward to yet another World Cup at the end of this current season, news is coming thick and fast regarding the stadiums and it seems as though the Samara stadium is the only one behind schedule (by around 30 days). However, the Deputy Head of PSO Kazan, the general contractor, has said they expect the 45,000-seater to be up and running for the World Cup as expected. Although he said they would have preferred them to have more pace, everything is still on track as expected.

Over the past few months, the Samara Arena has actually caused the government and FIFA some serious concerns. Back in July, the Deputy Prime Minister had to ease worries while FIFA reported that 95 of the 96 main blocks were in place for the dome structure. Furthermore, they said how the surrounding area was being prepared for the stadium and this includes the demolition of a nearby radio centre. Thanks to FIFA, we also know that the space surrounding the new construction has been levelled.

Located in the sixth largest Russian city, the Samara Arena is said to cost €269 million. However, after the tournament, Premier League outfit Krylya Sovetov will move into the stadium for their upcoming season. Running between the middle of June and July next year, Russia has chosen 12 venues across the country for the tournament and the sporting world holds its breath as we head into more international qualifiers in the coming days.





image provided by; SAMARA, RUSSIA - MAY 30, 2016: Construction of a modern stadium for football matches

ID 72215968 ©

Alexandr Blinov

| Dreamstime
Click here to register to get CeSports latest Business Report on doing business in Central Europe & for an overview on the Sporting Goods market in Central Europe.