"Business Partner search for the Sports industry in Central Europe"



You are here »
Home Page
»
News
»
Slovakian Expansion for Decathlon
Slovakian Expansion for Decathlon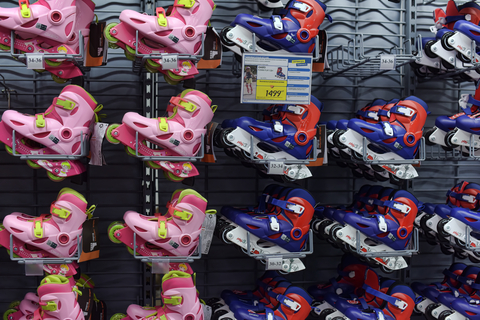 2017-09-19 source own
Back in Spring 2015, Decathlon was the centre of attention in Slovakia after opening a 22,000 square foot store in Bratislava. Since then, growth seems to have been steady in the country with €16 million gained in revenue leading to a small profit figure of €500,000.

With two more stores opening since, Decathlon is now ready to open a fourth in Banska Bystrice in October. While Kosice is home to one store, the other two are currently in Bratislava; the Bory Mall and Pharos shopping zone. With the latest being located in the Europa Shopping Centre, it will become the first in central Slovakia as well as the smallest overall at 1,700 square metres.

Previously, a Terno store filled the space but they have recently remodelled which has allowed space for Decathlon to step in and take advantage. Originally, the fourth store was planned for Radian Park retail park but this expansion has been delayed somewhat. With Europa Shopping Centre adding a new entrance in addition to 1,400 square metres of space, this will bring the mall up to 39,000 square metres boasting some of the largest brands.

For Decathlon, it seems as though they aren't finished in Central Europe either after announcing plans for Hungary; in fact, they want to open 'several stores' in Hungary in the next few months alone. For example, Sopron is being lined up close to the Austrian border and the Corvin Plaza shopping mall in Budapest will also welcome a new Decathlon store. According to MTI, around HUF 1 billion is being spent on new stores this year which perhaps tells us everything we need to know about their strategy.

Between January and August, Decathlon experienced an increase in turnover of 26% (compared to the same period in 2016). For the whole year, the company is planning to reach revenue figures of HUF 44 billion; if successful, this would be a HUF 10 billion boost from last year.
Click here to register to get CeSports latest Business Report on doing business in Central Europe & for an overview on the Sporting Goods market in Central Europe.