"Business Partner search for the Sports industry in Central Europe"



You are here »
Home Page
»
News
»
The Operator of Imaginarium Chain Will Open 50 Toy Stores in Russia
The Operator of Imaginarium Chain Will Open 50 Toy Stores in Russia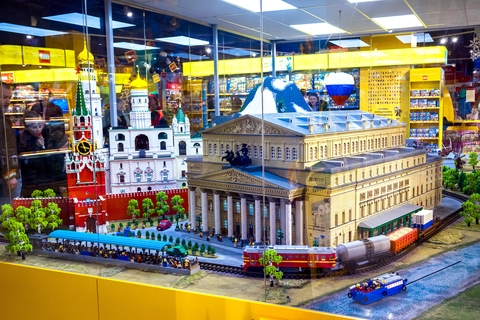 2017-01-04 source own
This year, the Imaginarium of toy stores had increased its proceeds by 22.3% compared to last year. On the next two years, the company is planning to open of more than 50 toy stores. The statements about this will be released by the operator ideas of the company for retail reads.

In 2011 of November, the Imaginarium Chain opened the first toy store of Spanish where they sell many different development toys and games. A program of sub-franchising of the Imaginarium Chain of toy stores was also launched at the end of the year 2015.

Today, in Russia, there are seven more toy stores that are still under operation and they already scheduled that they will still open another three toy stores at the end of this year. They are planning to open more toy stores in different places of the same country. Today, there are 54 toy stores in 21 Cities of Russia. In fact, they still have more than 20 toy stores that are under construction.

Image Provided by;

© Elen33 | Dreamstime.com - Logo Moscow Photo
Click here to register to get CeSports latest Business Report on doing business in Central Europe & for an overview on the Sporting Goods market in Central Europe.