"Business Partner search for the Sports industry in Central Europe"



You are here »
Home Page
»
News
»
World Class Overview - Leading Russian Gym Chain
World Class Overview - Leading Russian Gym Chain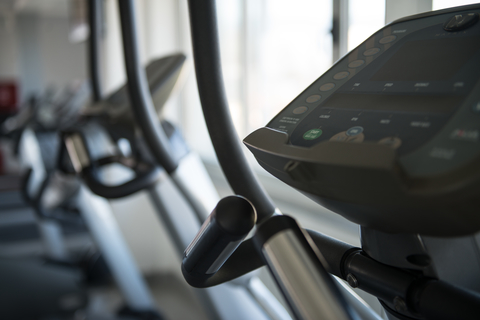 2017-06-20 source own
With 24 years of experience in the Russian market, it's fair to say World Class now has a good grip with 82 clubs; eight of these are actually outside Russia with gyms in Monaco, Kazakhstan, Belarus, and Kyrgyzstan. As time goes on, the company is continuing its expansion with plans for new clubs in Russia as well as Georgia and even Dubai. With these clubs, there is a particular focus on Russian-speaking areas and this strategy is proving to be a successful one.

In the majority of locations, the clubs are full-scale facilities with exercise studios and various training areas. Furthermore, most offer a kid's section and a swimming pool. This being said, there are different models of gym including Business, Luxury, and Premium. On average, membership costs around $1,000 per year so you can see they are targeting the premium market.

In the capital city, World Class now has four boutique studios with the latest opening earlier in 2017. In the Metropolis, they also have specialised HIIT and Cycle studios. If successful, rumour has it this network will expand.

Business Growth - Currently, the World Class brand is split in half with 50% of clubs being franchised and the others owned by the company directly. Moving forward, they want to extend their growth in both areas using three key elements.

• Maintain their market position as the leader in premium offerings in Moscow
• Continue allowing new franchises to open
• Expand into more non-Russian speaking countries

So far, pillar one is being achieved with 30 clubs in the capital and no other provider even close to this mark within the premium niche. Over the next five years, they have set a target to open ten more clubs with a focus on corporately-owned facilities. After Moscow is secured, they want to grow from their five clubs in St Petersburg and various other locations.

For the second pillar, they currently sit with 40 franchises (just under half the total clubs they have). However, business leaders have suggested a target of 150-200 in five years' time. Across Russia and the Commonwealth of Independent States (CIS - the former USSR countries), the World Class brand is owned by the company so there is huge opportunity to grow with around 275 million people between Russia and the CIS. Considering this covers a vast space geographically, the company believes franchising to be a more achievable method of expansion.

As you saw in the third pillar, they also wish to expand beyond the Russian-speaking countries and this has already started with Monaco as the prime example. Although this one is a franchise, the company still looks after it on behalf of the main investor. Nowadays, the company holds the rights in many European countries such as France, the UK, and Germany. However, they are said to be more cautious here and they haven't decided whether they wish to franchise or run each club directly.

Progress in Russia - Compared to some surrounding countries, the economy in Russia isn't in the strongest position which means people are looking to save money. However, World Class is positioned in the premium market and they don't seem to be affected by this change in mindset too much. Over the past twelve months, revenue has increased by over 9%, and they recently reached 100,000 members at home. In the most recent opening, 2,000 people signed up before the doors officially opened so their position in the premium market seems to have been a good decision.
Click here to register to get CeSports latest Business Report on doing business in Central Europe & for an overview on the Sporting Goods market in Central Europe.