"Business Partner search for the Sports industry in Central Europe"



You are here »
Home Page
»
Industry Sectors
» BERG Toys BV
BERG Toys BV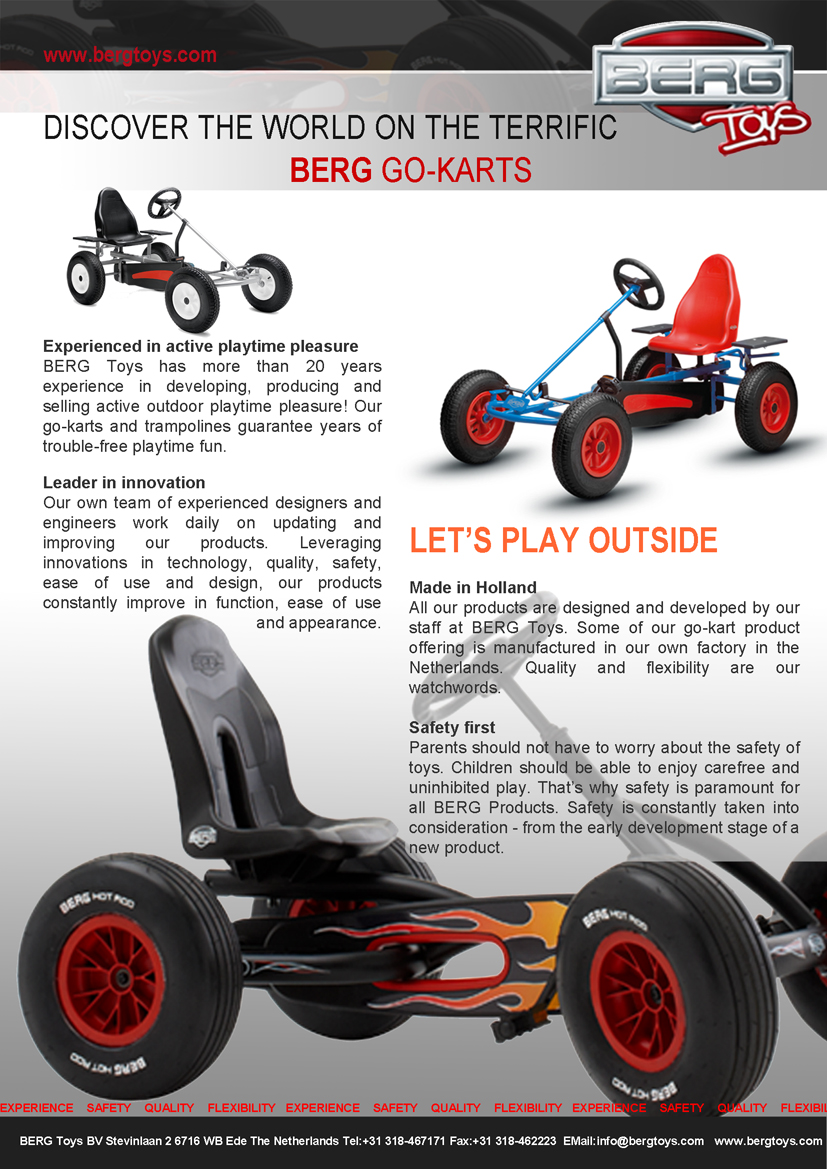 Experienced in active playtime pleasure!

BERG Toys has well over 20 years expertise in creating , manufacturing and selling active outdoor playtime pleasure ! Our go-karts and trampolines assure many years of trouble free playtime fun .

Market leader in innovation
Our own team of knowledgeable, creative designers and engineers work daily on upgrading and improving our range of products. Leveraging enhancements and innovations in technology, quality, safety, ease of use and design, our merchandise regularly improves in function, ease of use, design and overall look.
Manufactured in Holland
All our products are created, designed as well as developed by our staff at BERG Toys. A number of our go-kart are still is manufactured in our own manufacturing facility in the Netherlands so therefore we have control over every step of our productionn. High quality as well as versatility are our watchwords.
Safety 1st
Parents should not worry about the safety of toys. Kids will be able to enjoy carefree and uninhibited play. That's why safety is vital for all BERG Products. Safety is always taken into account - from the early development phase of a new product .
Click here to register to get CeSports latest Business Report on doing business in Central Europe & for an overview on the Sporting Goods market in Central Europe.