"Business Partner search for the Sports industry in Central Europe"



You are here »
Home Page
»
Industry Sectors
» Plastica Panaro srl.
Plastica Panaro srl.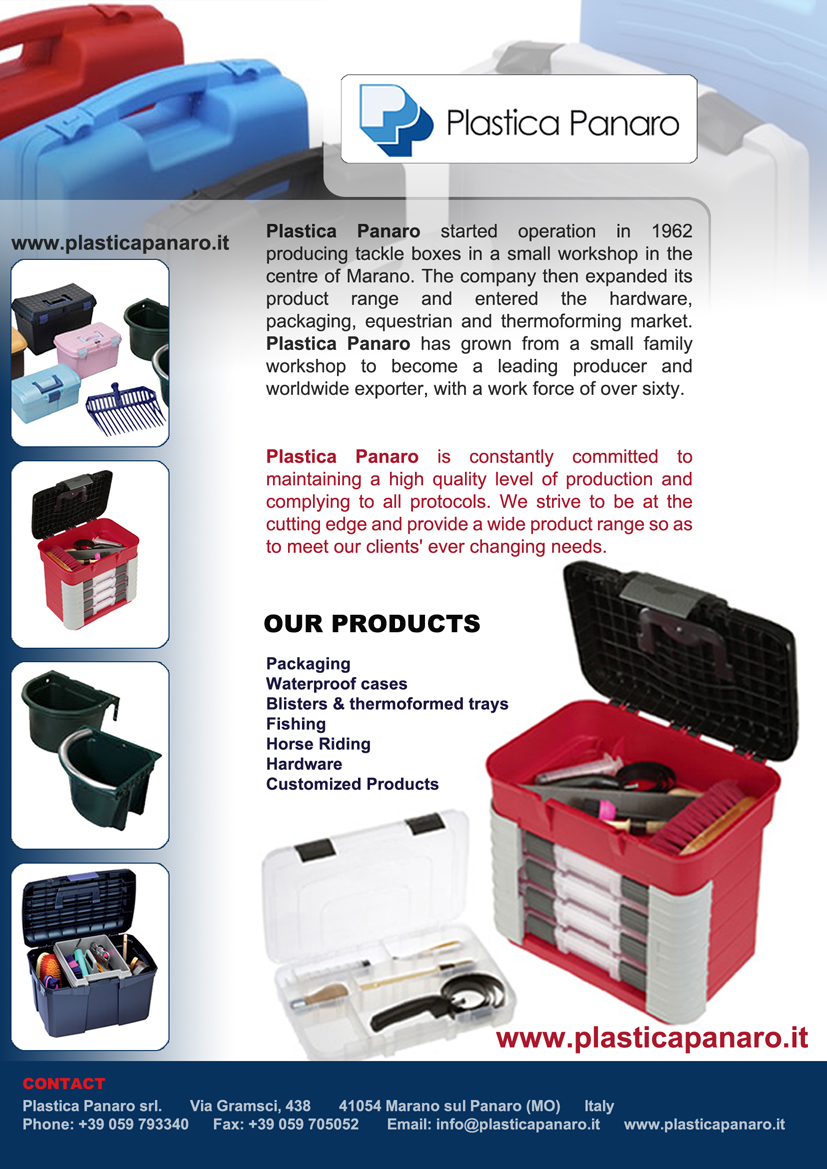 Plastica Panaro from Marano, Italy has been in business for over 50 years and in fact started its operations in 1962 manufacturing fishing tackle boxes in a small workshop in the center of Marano . As soon as Plastica Panaro grew to become established it increased its product range to include hardware, packaging, equestrian and Thermoforming products. Plastica Panaro continues to grow from a small family workshop to emerge as a prominent producer and worldwide exporter of sports related plastic boxes and containers, with a workforce of over 60. The business participates in most of the leading trade fairs in the sector, including Cologne, Paris, Düsseldorf, Milan, Amsterdam, Las Vegas, Beijing and Barcelona. Plastica Panaro is very keen to further expand its exports of Sports related containers to CE Europe, such as fishing tackle boxes and equestrian groom boxes and horse riding accessories into countries such as Russia, Poland, Czech, Solvakia, Hungary, the Baltics ad Balkans area.
Plastica Panaro is continually focused on preserving an exceptional level of production and complying to all protocols. We strive to be at the cutting edge of production using the most modern technology and materials in our manufacturing process as well as using cutting edge design together with providing a broad product range in order to fulfill our clients' ever changing needs in the equestrian sector and sports and hobby angling industry .
Click here to register to get CeSports latest Business Report on doing business in Central Europe & for an overview on the Sporting Goods market in Central Europe.