"Business Partner search for the Sports industry in Central Europe"



You are here »
Home Page
»
Industry Sectors
» Polar Electro Oy
Polar Electro Oy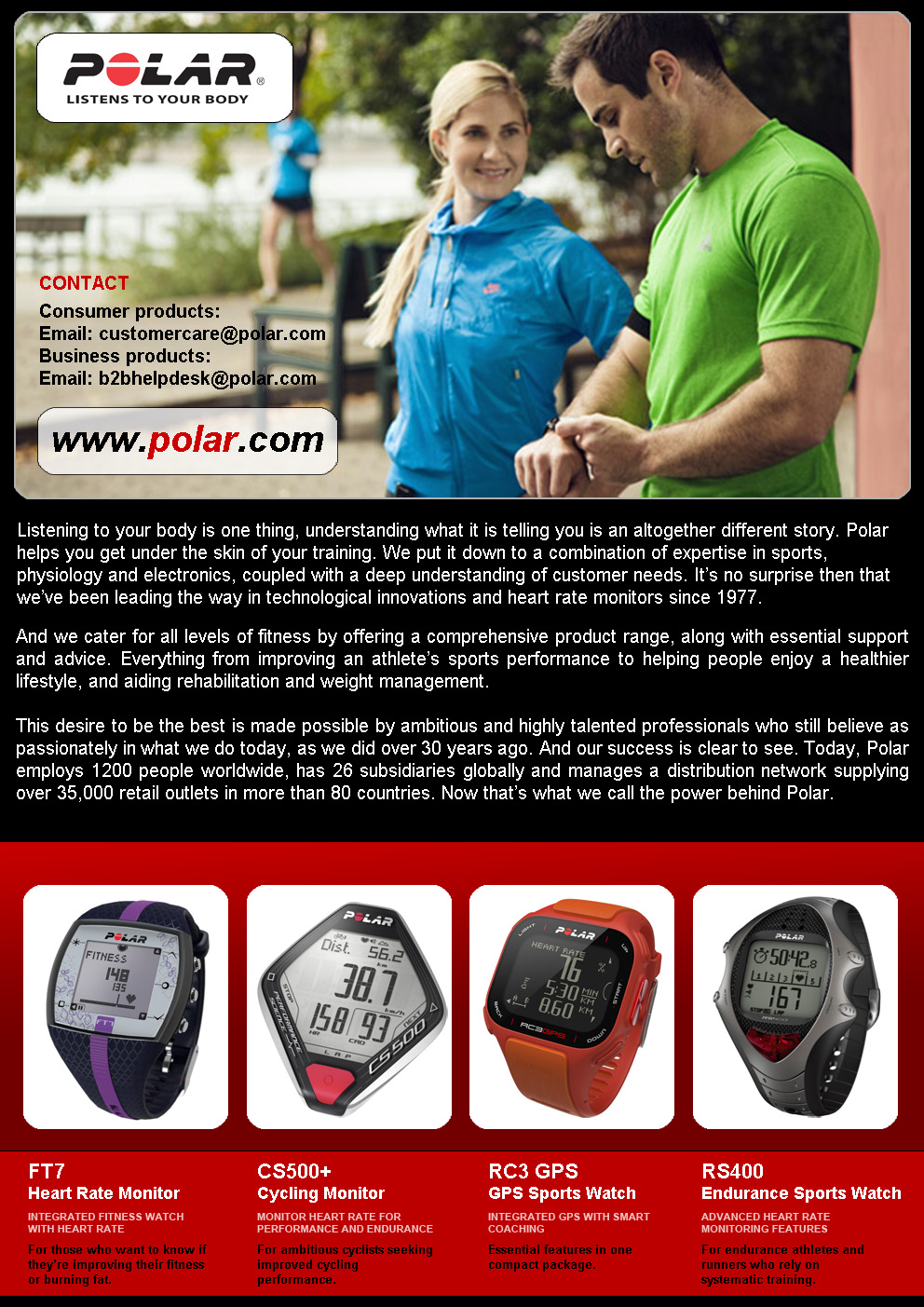 Listening to your body is one thing, understanding what it is telling you is an altogether different story. Polar can help you get under the skin of your fitness training. We put it down to a blend of knowledge in sports, physiology and electronics, together with a deep understanding of our customers requirements. It's no real surprise then simply that we've been leading the way in technological innovations and heart rate monitors since 1977.
We work with all levels of health and fitness by supplying a comprehensive product range, together with vital support and advice. Everything from improving and an athlete's sport performance to assisting people enjoy a healthier lifestyle as well as aiding rehabilitation and supporting weight management.
This desire to be the best is made possible by ambitious and highly talented professionals who still believe as enthusiastically in what we do today, as we did over 35 years ago. Polar's success is obvious to see. Today, Polar employs 1200 people world-wide, has 26 subsidiaries globally and manages a distribution network supplying over 35,000 retail outlets in more than 80 countries. Now that's what we call the power behind Polar.
Click here to register to get CeSports latest Business Report on doing business in Central Europe & for an overview on the Sporting Goods market in Central Europe.