"Business Partner search for the Sports industry in Central Europe"



You are here »
Home Page
»
Industry Sectors
» Roberto Sport srl
Roberto Sport srl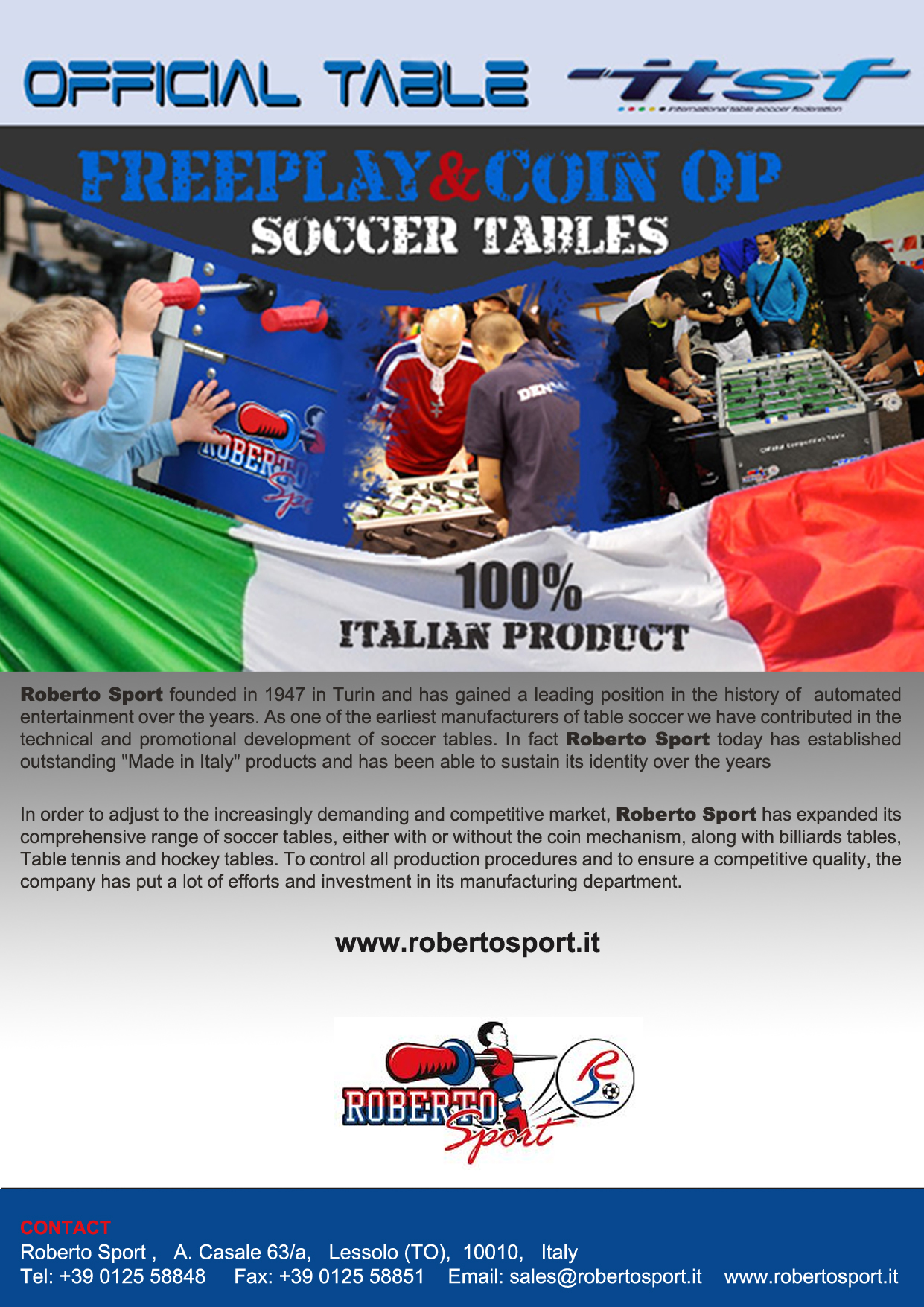 Roberto Sport was established in Turin, Italy in 1947 and has grown to become of the leading companies in automated entertainment during this period. Indeed Roberto Sport was very much one of the pioneers in the development of table football, we have both contributed and developed this popular segment of automated entertainment. As a matter of fact Roberto Sport today has proven its outstanding quality of "Made in Italy" products and continues to be able to maintain its identity throughout the years. In order to adapt to the increasingly challenging as well as competitive marketplace, Roberto Sport has broadened its extensive range of soccer tables, either with or without the coin mechanism, together with billiards tables, Table tennis and hockey tables. To manage almost all production procedures and to ensure a competitive quality, the company has placed a considerable amount of effort and investment in its manufacturing technology capabilities to Roberto Sports maintains itself at the forefront of the table football industry.

Click here to register to get CeSports latest Business Report on doing business in Central Europe & for an overview on the Sporting Goods market in Central Europe.