"Business Partner search for the Sports industry in Central Europe"



You are here »
Home Page
»
Industry Sectors
» Wilson Sporting Goods
Wilson Sporting Goods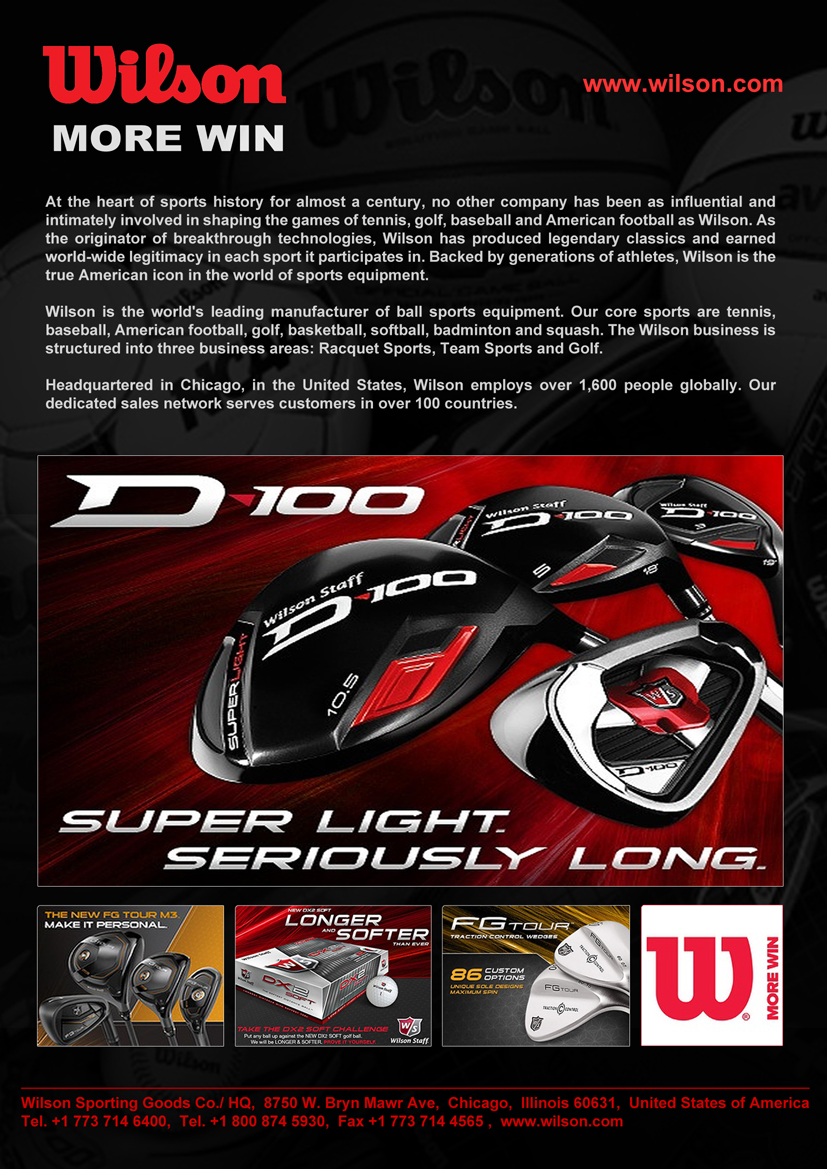 Wilson has been at the heart of sports globally for almost 100 years, we believe no other company has been as influential and intimately involved in shaping the games of tennis, golf, baseball and American football as Wilson. As the originator of breakthrough technologies, Wilson has produced legendary classics and earned world-wide legitimacy in each sport it participates in. Backed by generations of athletes, Wilson is the true American icon in the world of sports equipment.
Wilson is the world's leading manufacturer of ball sports equipment. Our core sports are tennis, baseball, American football, golf, basketball, softball, badminton and squash. The Wilson business is structured into three business areas: Racquet Sports, Team Sports and Golf.
Headquartered in Chicago, in the United States, Wilson employs over 1,600 people globally. Our dedicated sales network serves customers in over 100 countries.
Click here to register to get CeSports latest Business Report on doing business in Central Europe & for an overview on the Sporting Goods market in Central Europe.