"Business Partner search for the Sports industry in Central Europe"



You are here »
Home Page
»
News
»
Big changes for the Russian footwear market
Big changes for the Russian footwear market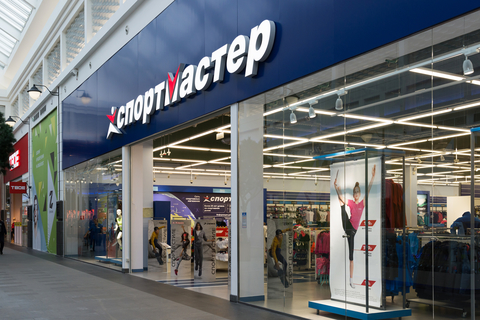 2017-02-14 source own
Thanks to recent reports and various statistics, we can now see that consumer preferences within the Russian footwear market are beginning to change quite drastically. Affecting both gender's habits, females are now abandoning their long-held desire for high-heeled shoes. For the men, genuine leather footwear sales are down which suggests that both genders are now moving away from the 'traditional' choices.

Instead, it is the more casual footwear that is increasing in popularity and the stock seen in Russian footwear stores is a testament to this. Where the shelves and racks once held formal footwear, sneakers and sports shoes now sit and this could be down to a change in mindset as well as the way in which Russians view themselves. Whatever may have been in the past, this has now been dumped for a relaxed look and feel.

Last year, it is thought that over half of the summer and winter men's collections were made up sports shoes and the more casual footwear. For women, this figure is even higher and some industry experts are estimating a 70% dominance - compared to 2015, this is a 15% increase in many areas. For the most part, the big name brands have taken the lead with this change which has snowballed the idea even more. In the last couple of years, Nike, Adidas, New Balance, Converse, and Puma have all taken the lead in the market. However, homegrown brands like Ralf Ringer and Demix are in high demand. Nowadays, extensive stocks are held by conventional chains rather than just specialised sportswear shops.

Due to this change, many experts are looking for the causes and many predict the cause to be the new 'athleisure' style which is a combination of formal and casual. For example, business suits that would once end with a formal leather shoe can now boast a more casual trainer. For some, they believe that this type of style would last all year round if not for the winter that Russia sees every year. On the whole, this change contributed to a boost for the Russian footwear market. Between 2010 and 2015, the value of the industry jumped from $2 billion to $4 billion. By 2020, this is expected to reach the $5 billion mark.

When it comes to the future, we are expecting more and more conventional types of shoe to embrace the sporting element. Furthermore, we should see more choice from the formal/leisure style with Puma, Adidas, Sportmaster, Bosco di Ciliegi, Jamilco, and Decathlone expected to take the lead. If we look towards e-commerce, this could fall as people move back to the high street which is bad news for the likes of Wildberry, LaModa, and KupiVIP.

Generally, there is also a growing amount of Hong Kong distributors servicing the Russian market and the younger consumers seem to be edging toward Converse and Dr Martens. However, the urban middle class have slightly different tastes and purchasing habits with Salamander, Ecco, Rieker, and Clarks all proving popular.

Despite all of this, it is Adidas who takes the crown of 'market leader' in Russia and it has been this way for nearly four decades. Ever since the prominence of the brand during the 1980 Moscow Olympic Games, Adidas has found a key market in Russia and this doesn't look as though it will change any time soon. Despite their best efforts, Reebok and Nike are still lagging behind somewhat.

Image Provided by;

© Olgavolodina | Dreamstime.com - Moscow, Russia - August 30.2016. Sportmaster Sporting Goods Store In Mall Zelenopark Photo
Click here to register to get CeSports latest Business Report on doing business in Central Europe & for an overview on the Sporting Goods market in Central Europe.