"Business Partner search for the Sports industry in Central Europe"



You are here »
Home Page
»
News
»
Central and Eastern European snooker market growing
Central and Eastern European snooker market growing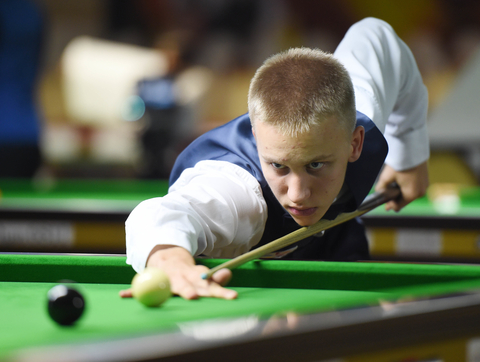 2016-09-28 source own
For many years, snooker has been a huge sport in the UK and some other areas in Europe but this is now starting to spread even further. In the last decade alone, snooker has gained interest in Ukraine, Poland, Russia, Bulgaria, Finland, Moldova, and more.

As a result, more and more tournaments are now heading to this region and fans are getting a chance to see their favourite players each and every year. Just recently, Russia and Romania hosted the U18 and U21 championships respectively. In addition to this, the team and individual sections of the European 6 Reds Championships were held in Lithuania. Furthermore, Poland held the 2016 EBSA European U18 Championship.

Out of all the countries, it seems as though Poland is seeing the most growth and there is even young Polish players making their way onto the circuit. In the last few years, these players have even gone on to defeat players from the UK and Ireland.

Kacper Filipiak, one of Poland's brightest prospects, beat the Scot Michael Leslie back in 2011 in the EBSA European U21 tournament final and he has gone from strength to strength ever since. After winning the tournament, he turned professional and become Poland's first ever representative on the Main Tour. As time moved on, he became the first Pole to hit a competitive maximum break of 147 when playing in a PLS Top 16 match.

Currently, Mark Selby of the UK is the world's number one and he won the World Ranking Gdynia Open in February 2016 which was held in Poland.

Image Provided by:

© Pal2iyawit | Dreamstime.com - Kacper Filipiak Of Poland Photo
Click here to register to get CeSports latest Business Report on doing business in Central Europe & for an overview on the Sporting Goods market in Central Europe.