"Business Partner search for the Sports industry in Central Europe"



You are here »
Home Page
»
News
»
Historic Russian spa to be run by Mandara
Historic Russian spa to be run by Mandara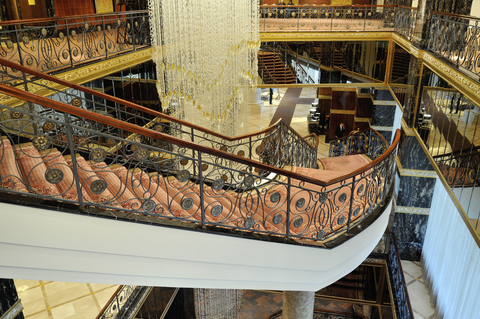 2016-10-13 source own
Set to open in mid-2017, many Russians are eagerly anticipating the Lotte Hotel in Saint Petersburg. Just recently, it has been announced that Mandara Spa will be operating the main spa at the location which will boast nearly 5,000 square feet of space.

Based near Saint Isaac's Square, the hotel is being built on Yakunchikova's mansion, originally erected in 1849, and will be a five-star facility. Originally designed by Adrian Robin in the nineteenth century, the location has played host to many important figures including the writer Nikolai Gogol and the sixth President of the United States, John Quincy Adams. As a result, the front face of the building is being preserved but the interior will be undergoing a large overhaul with Lotte Hotels & Resorts managing the destination.

Overall, the spa will be Asian-inspired whilst still boasting Russian-style contemporary decor. Along with a double spa suite offering a steam shower and hydro-bath, the spa will also have changing rooms, three treatment rooms, a sauna, a fitness centre, and even a swimming pool. In terms of the services on offer, the Mandara spa will offer many of their unique massages and rituals in addition to classic European body and face treatments.

For Mandara, this will be their second spa based in Russia after previously acquiring their 300-bedroom hotel in Moscow which re-opened in 2010.

Image provided by:

© Mgrushin | Dreamstime.com - Hall, Stairs And A Large Chandelier In Hotel Lotte Photo
Click here to register to get CeSports latest Business Report on doing business in Central Europe & for an overview on the Sporting Goods market in Central Europe.