"Business Partner search for the Sports industry in Central Europe"



You are here »
Home Page
»
News
»
Poland revealed as Europe's most dynamic fitness market
Poland revealed as Europe's most dynamic fitness market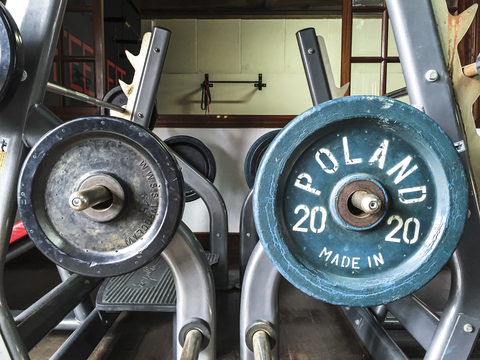 2017-01-12 source own
In recent years, fitness clubs all across Europe have seen huge increases in popularity. Currently, it is thought that there are over 50 million registered gym and fitness club members and this is a figure that threatens to push 80 million with the next decade. Within Europe, it is Poland that is attracting much of the attention with their 2,800 fitness clubs and 3,000,000 members.

In 2015, Poland were only €25 million short of reaching €1 billion in revenue within the fitness industry which was an increase of over €100 million from the previous year. With this, it puts Poland right at the top of the European tree for fastest growing markets. For the most part, membership fees were used to calculate total revenue which recently fell below €30 per month on average; this is a slight decrease.

In total, the fitness market in Europe was valued at €27 billion in 2014 with nearly two-thirds of this being dominated by just five countries - United Kingdom, Spain, Italy, France, and Germany.

Different Markets - In terms of individual companies, it makes for interesting reading because the markets are made up very differently between countries. Overall, McFit can be considered the largest fitness company with nearly one and a half million clients. However, Virgin Active in Britain receives the highest total revenue and announced a profit of €500 million last year alone. After this, David Lloyd comes in with €400 million in profit whilst Health & Fitness Nordic reaches €360 million.

In Poland, the market is much more fragmented as opposed to having two or three large companies that rule the industry. With most being owned privately, the top eight market players control less than 5% of the overall market. Furthermore, there are many other differences in Poland such as the employee benefits systems. Although growth has been seen of late, more is still expected with 37% of owners predicting an increase in revenue by over 7.5%. Twelve months previously, just one in five could say the same. In the same survey, nearly half of all those asked predicted growth of between 2.5-7.5% which makes Poland the most optimistic of all the surveyed countries. All things considered, the Russian fitness clubs proved to be on the opposite end of this scale.

On average, 7.2% of people in Europe are now said to frequent fitness clubs. In Poland, a figure of 7.1% very much leaves them around average whilst countries like the Netherlands and Sweden are achieving 16% and beyond. Across much of Europe, the survey also showed a direct correlation between GDP and memberships within fitness clubs. For Poland and Turkey, this was particularly true. In terms of actual fitness club members, both Germany and the United Kingdom can be found at the top of the pile with an average of 8.8 million between the two.

Increasing Investment - Over the last couple of years in particular, there has been some interesting developments within the market with many mergers taking place. In ten of the 19 mergers from 2014, market investors were involved. In Poland, the fitness market is catching the eye of investors too. However, the overall fragmentation of the market makes consolidation nearly impossible or at least very slow compared to other countries in Europe.

Development Areas Spotted - According to a representative from Deloitte, Sports Business Group, "Fitness clubs must prepare an offer for clients over 50, as their number and expectations will be growing [and] this trend is also visible in Poland. The factor which, in turn, will fuel the industry is the development of new technologies."

For the Polish fitness market to continue growing and developing, many believe that the market will need to continue on the path of segmentation based on the different clients as well as the different services available. Currently, the mid-market would be the largest segment which would be clubs offering a number of services to a large group of people. Within the ten biggest networks of fitness clubs, 150 premises are owned which is set to double and go beyond by the year 2020. If this is the case, this is enough for 700,000 clients and has the potential to increase market share to 30%. After the mid-market segment, there should also be an emergence of a low-cost segment as well as a boutique segment and a premium segment.

Click here to register to get CeSports latest Business Report on doing business in Central Europe & for an overview on the Sporting Goods market in Central Europe.