"Business Partner search for the Sports industry in Central Europe"



You are here »
Home Page
»
News
»
Polands growth of professional cyclists
Polands growth of professional cyclists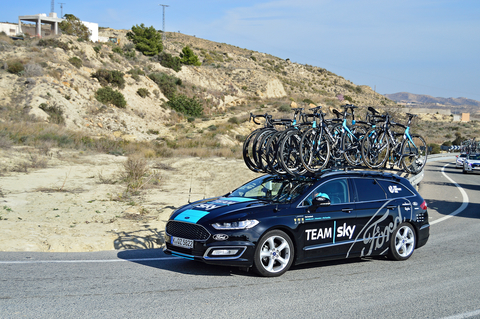 2017-02-14 source own
For many years, Team Sky has been considered one of the world's best cycling teams and it just so happens that three riders from Poland have now joined the team - Michal, Michal, and Lukasz. As Poland's 16th largest city, Torun is home to 200,000 people. If this city was in the United States, it would rank in 110th for size holding just a handful fewer people than Des Moines in Iowa. In the UK, it would be in 40th behind Aberdeen.

However, three of their population have risen the cycling ladder and now find themselves on Team Sky. As you have seen, two are named Michal - one of which, Michal Kwiatkowski, is the former world champion, winner of the classics event, and is seen as one of the most talented riders in the world. Aged 31, Michal Golas is the oldest of the group and has said - "Maybe it looks pretty weird, no? You have one of the greatest teams in the pro peloton and you have three guys from the same country, from the same town, and they all train together."

In Torun, Kwiatkowski followed in the footsteps of Golas by joining the professional ranks. After meeting Kwiatkowski in the Quickstep team, Lukasz Wisniowski then moved to the location. Wisniowski is just one year younger and was in the development squad whilst Kwiatkowski was impressing in the WorldTour squad.

According to Wisniowski, "We are basically neighbours, the three of us. We can train together, we can support each other, and the whole year is much easier."

Currently, there are also two Polish soigneurs on Team Sky which makes five and has led to the nickname 'Polish Mafia' from the rest of the team. If the three keep up the hard work, you can be sure success is just around the corner as they are a strong unit - the three even help at 'Copernicus Academy' which is a facility run by Kwiatkowski to help young riders in their city. According to Kwiatkowski, the three together are much stronger as a unit than they are alone.

Image Provided by;

© Steveacer | Dreamstime.com - Team Sky Support Vehicle Photo
Click here to register to get CeSports latest Business Report on doing business in Central Europe & for an overview on the Sporting Goods market in Central Europe.