"Business Partner search for the Sports industry in Central Europe"



You are here »
Home Page
»
News
»
Pricing of Prague Hotels Reaches New Highs
Pricing of Prague Hotels Reaches New Highs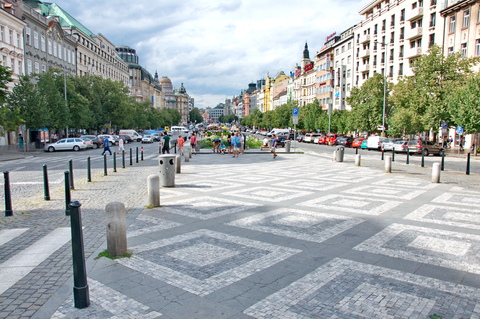 2017-08-23 source own
In recent years, the demand for hotel rooms in Prague has increased significantly and this has led to some of the highest prices the city has ever seen. During the first half of 2017, €86 was the average price of a room in the Czechia capital; a €6 increase from twelve months previously.

According to Radisson Blu Alcron's General Director, Michal Chour, 2017 has been 'fantastic' for the hotel/accomodation industry. In fact, the overall condition is generally perceived to be stronger than just before the global financial crisis in 2008.

For Prague, this is certainly positive news but there's still a long way to go before the city reaches Western Europe where rates average €100 per night. Vlastislav Sos, Vice President of the Association of Hotels and Restaurants and Head of Olympik Hotels, says it isn't an unattainable goal to expect prices to increase further. With the Crown only getting stronger against the Euro, many hoteliers are accepting the common European currency. Furthermore, Prague is widely considered to be a safe destination for travels.

Prague Visitors - In the first six months of 2017, just under three million people visited Prague hotels which is higher than the 2.7 million recorded in 2016. In addition to the reasons listed, some experts also think travellers are becoming more impulsive and booking instinctively rather than arranging everything months in advance. With many hotels keeping vacancies until very late, many travellers are finding these vacancies and deciding to visit Prague on the spot.

In years gone by, the process was very much the opposite with hotels looking to sell as many rooms in advance as possible (even at lower prices).

Thanks to this boost in the niche, Czechia is also seeing more investment in the hotel industry. According to figures from Cushman & Wakefield, they sit behind only Poland in the CEE region with investment totalling €166 million. Additionally, the Marriott in Prague was recently sold for an eye-watering €90 million which has had an impact in the country.

Image Provided by;Representative architecture of Wenceslas Square in Prague

ID 60430613 ©

Nomadbeg

| Dreamstime
Click here to register to get CeSports latest Business Report on doing business in Central Europe & for an overview on the Sporting Goods market in Central Europe.